The production line is composed of
silica sand ball mill
, air classifier,
baghouse dust collector
and other equipment, it can produce 325 mesh silica powder at capacity of 10 ton per hour.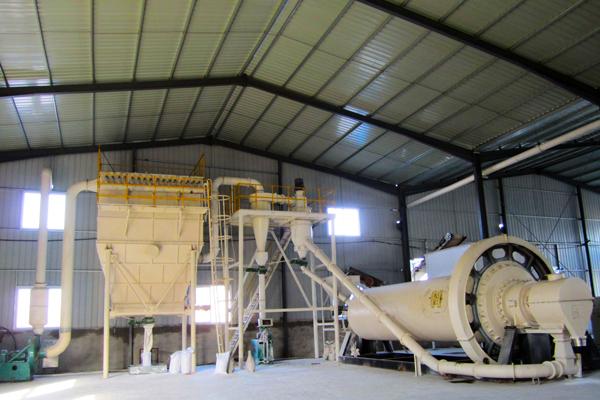 In the production process of silica powder, it is very important to obtain silica powder with uniform particle fineness and avoid possible iron pollution caused by the equipment. Sinonine has fully considered the process needs of silica powder in the whole system, and modified the traditional equipment to meet the needs of processing silica powder.The working efficiency of Sinonine silica sand ball mill and air classifier is very high, and the two kinds of equipment cooperate perfectly. At the same time, in order to avoid dust pollution, bag-type dust collector is employed for dust removal. The whole system is running under negative pressure, pollution free and environmentally friendly.