This paper provides a
sand washing plant
of extracting
quartz sand
from river sedimentary sand, which can protect the environment and improve economic benefits.
Quartz sand, commonly known as
silica sand
, is the basic industrial materials for glass, ceramics, refractories and metallurgical casting. The quality requirements of industrial quartz sand are higher, such as SiO2 content for moulding sand >90%, SiO2 content for glass sand >96%, and SiO2 content for daily ceramics and building sanitary ceramics > 98%. At present, the commercial quartz sand is mainly obtained from various quartz deposits through mineral construction, mining, mineral processing and purification. The products of gravity separation of silica sand generally contain SiO2 90-95%, and those of gravity separation of silica sand and electromagnetic separation of silica sand can reach 98%. However, the reserves of quartz ore are limited and new sources of raw materials need to be explored continuously.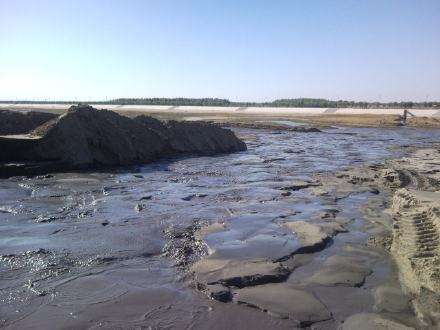 The river channel silt originates from the long-term weathering of bedrock, and is composed of hard rock, ore gravel and clay through mountain torrent erosion and rolling deposition. In general, there are different amounts of non-metal (quartz, clay, diamond, etc.) and metal (magnetite, ilmenite, placer gold, etc.) mineral raw materials in river silt, especially the content of quartz sand in silt is generally more than 50%, and its reserves are endless. However, due to the complex composition of silt, the content of SiO2 does not meet the requirements of industrial deposits, and is currently only used as building materials, even because of the non-uniform particle size. The technology of extracting industrial quartz sand from river silt has been put on the agenda.
Using abundant River silt and simple sand washing plant process for solid material separation, the main production of industrial quartz sand and other mineral raw materials, so as to achieve comprehensive utilization of river silt.
The raw materials used in the production process of quartz sand are river silt, including river silt of large and small rivers, river beach silt and reservoir tail silt.
The purpose of quartz sand extraction from this sand washing plant is achieved by seven processes: pulping and screening, weak magnetic separation, gravity separation, slag removal, strong magnetic separation, light sand separation and crude product cleaning.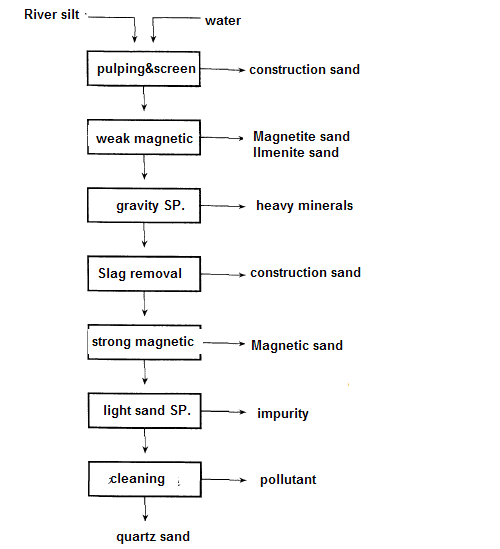 Pulping and screening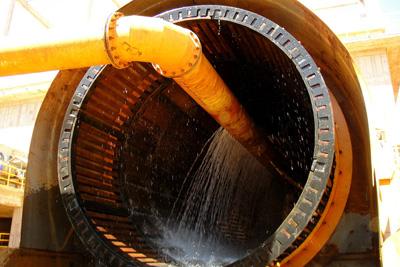 The River silt and water are mixed in proportion to a certain weight, and the slurry with the weight of 1.1-1.2g/cm3 is made by the
rotary scrubber
. Then the slurry is poured into the screening equipment. The screening equipment is a multi-layer vibrating screen. The sieve hole size is 40 mm to 2 mm from top to bottom. The gravel with a diameter of > 2 mm is obtained for construction sand. The material with a diameter of < 2 mm is obtained as the slurry to enter the next step.
Weak magnetic separation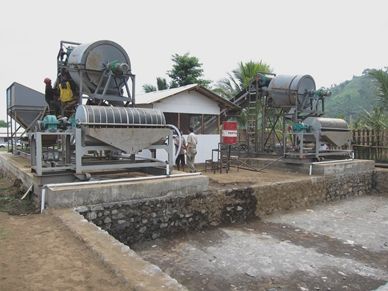 Using CTB
magnetic drum separator
, the screened slurry was preliminarily selected by weak magnetic separation, and the strong magnetic minerals in the slurry, namely magnetite and ilmenite, were roughly selected to obtain heavy material. Magnetite and ilmenite are collected as by-products and can be used as metallurgical raw materials.
Gravity separation
At least two parallel chutes are used to separate heavy slurry by rotation. The chute inclination is 2-5%, which results in the stagnation of heavy mineral sand particles with a gravity of over 38g/cm3 on the chute and the suspension of sand particles with a gravity of less than 38g/cm3 in the slurry to obtain light material. Metallic minerals such as iron ore, titanium ore and placer gold are enriched in the silted heavy mineral sand grains, which can be collected as by-products and used to extract precious mineral raw materials such as placer gold, rutile, zircon and monolith.
Slag removal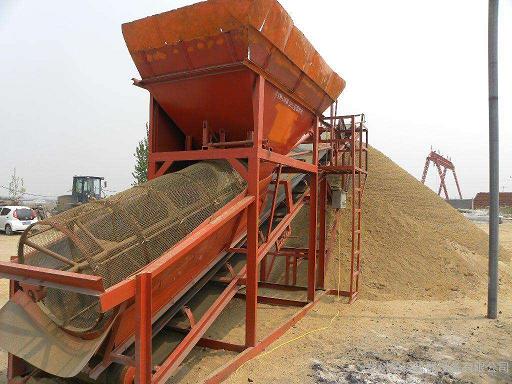 The light sand slurry was screened with
trommel screen
to remove sand particles with particle size > 0.9 mm and used as building mortar to obtain mortar with particle size < 0.9 mm.
Strong magnetic separation
A high intensity magnetic separator (
high gradient magnetic separator
or
plate magnetic separator
) was used to separate slag-removing sand slurry, remove magnetic sand, and obtain non-magnetic sand pulp with quartz sand as its main component. The content of SiO2 in non-magnetic sand after high intensity magnetic separation is at least 96%, which meets the requirement of general silica sand. The magnetic sand can be used as iron ore sand and construction sand.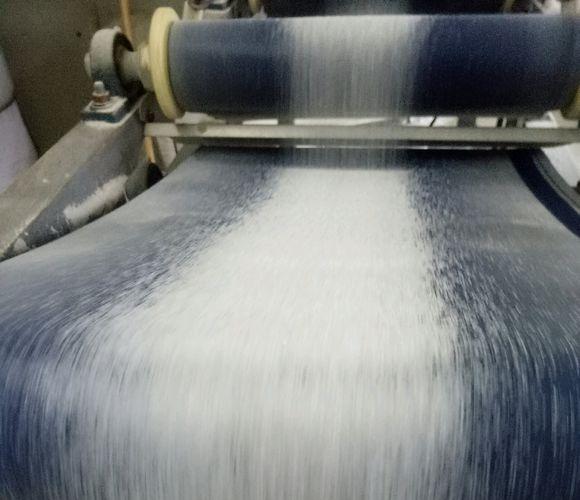 Light sand separation
Non-magnetic sand slurry is sorted by spiral chute, and a small amount of debris, feldspar, mica and other impurities remaining in the mortar are removed to obtain coarse quartz sand.
Cleaning
After drying the crude quartz sand, grind it to 200 mesh (< 0.074 mm) with
quartz sand ball mill
, rinse it with water to remove clay dust, then remove acid soluble substances (such as metal residues) with dilute hydrochloric acid, rinse it with water to PH 7, and finally dry it with quartz sand dryer to obtain high-quality quartz sand products.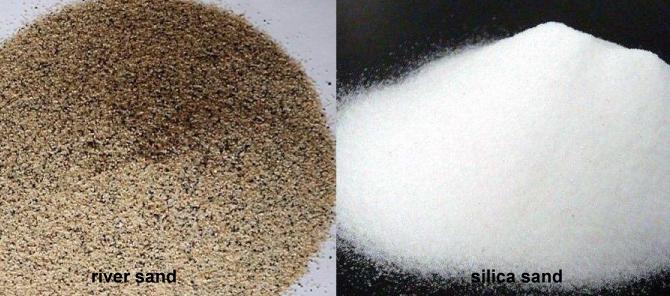 According to this
sand washing plant
, quartz sand is extracted by river silt. The product contains more than 98% SiO2, and the recovery rate of quartz sand in silt reaches 70-80%. It can also produce building sand, iron ore, titanium ore and other mineral raw materials, realize the comprehensive utilization of silt, increase its economic value by more than 10 times, and its production cost is higher than that of quartz sand. At the same time, it can solve a lot of problems of channel silt and reservoir tail silt, which is beneficial to dredging of river channel, maintenance of reservoir capacity and improvement of ecological environment along the river, and has significant economic and social benefits.