Oil fracturing sand is a kind of ceramic particle product with high fracturing strength, which is mainly used for oilfield downhole support to increase oil and gas production. Fracturing
sand washing plant
is generally divided into five stages, namely sand mining stage, sand pre screening stage, sand washing classification stage, fine sand drying stage and finished product screening and packaging stage.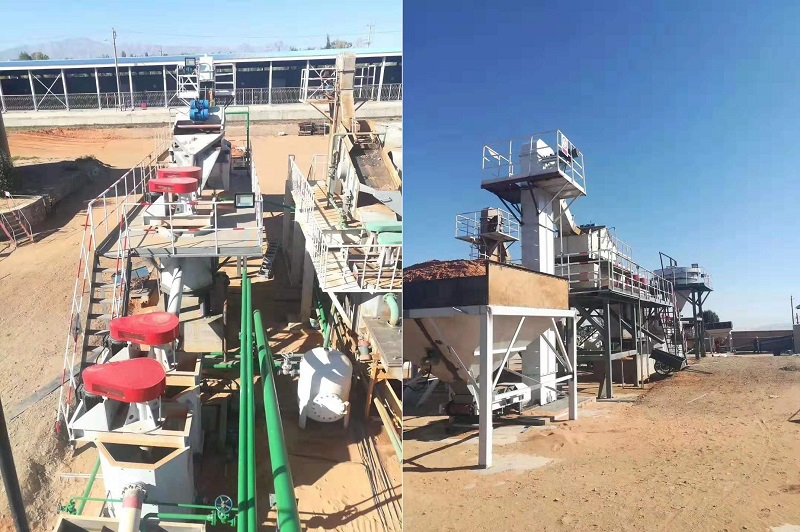 Frac sand washing plant process
The raw sand is stored in the silo and transported to the vibrating screen through the belt conveyor for preliminary screening. After screening, the raw sand +20 mesh material is treated separately. The -20 mesh quartz sand is magnetically separated by a
magnetic separator
and then scrubbed by a
attrition scrubber
. After scrubbing and desliming, the quartz sand enters the magnetic separator again for secondary magnetic separation. After magnetic separation, the quartz sand enters the
hydraulic classifier
to separate fine-grained materials, and then enters the
sand washing machine
for cleaning operation, which can remove the impurities on the surface of materials. The cleaned quartz sand is deslimed by the
spiral sand washer
and dehydrated by the high-frequency
dewatering screen
before entering the drying stage. Quartz
sand dryer
is used for drying fracturing sand. After drying, vibrating screen is used for grading. Finally, graded quartz sand products are packaged and stored. The tailings are pumped into the sewage tank by slurry pump, and then the tail water is pumped into the
thickener
from the sewage tank for slurry separation. The concentrated mud is dehydrated and drained by
filter press
. After pressure filtration, the clean water enters the reclaim water pool to realize the water recycling.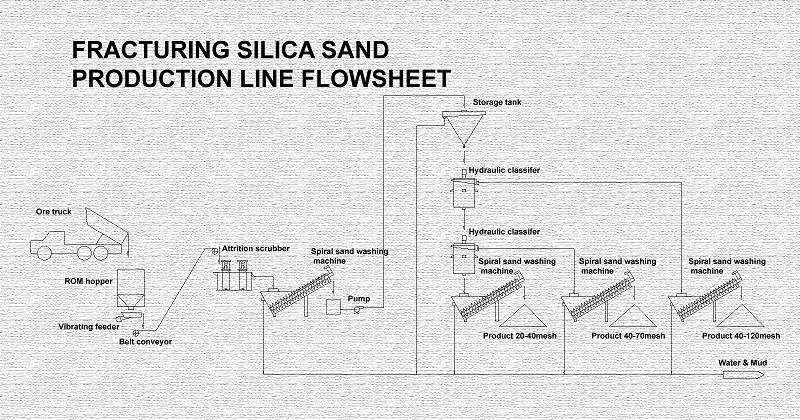 Technical advantages of fracturing sand washing plant
1.
Fracturing sand washing plant
has the advantages of large output, high efficiency, stable operation and round product size.
2.The fracturing sand mold is round and reliable in quality. The sand produced by the production line is round in size and has higher compression value.
3.The whole sand washing plant realizes washing, tail water purification and dry discharge of solid waste, which can achieve zero discharge.
4.Fracturing sand production line has strong pertinence. According to the characteristics of oil fracturing sand, the production plan is made.

For more information of fracturing sand and sand washing plant, please see htpps://www.9silica.com , or contact us directly by +86-18118821087(Whatsapp).