In
silica sand processing
and
sand washing plant,
some silica sand materials mixed with variegated impurities, impurities can be removed by color sorting machine to obtain high-grade silica sand products. Color sorting is a separation method using photoelectric technology to remove impurities by the color difference between silica sand and other impurities and .For some granite, miscellaneous stone can not be effectively removed from silica sand by other processes, the color sorting is an effective method. The color sorting system developed and designed by Sinonine is using a special color sorter to effectively remove variegated impurities and is widely used in production practice.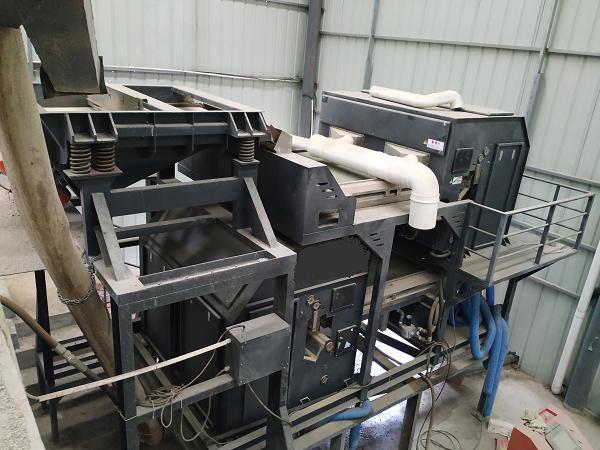 Features of silica sand color sorting processing
1. High accuracy of color sorting can effectively remove impurities;
2. Highly targeted and designed for the characteristics of silica sand materials;
3. Large processing capacity of the system can realize large-scale production;
4. High degree of automation and convenient management;
5. Strong applicability, suitable for silica sand sorting of various particle size range.
The technical process of silica sand color sorting
Silica sand color sorting is generally divided into two sections, coarse particle sorting and fine particle sorting. In the coarse particle sorting, variegated impurities will be liberated after quartz stone crushing, at this time through the color sorting to remove these impurities, to avoid that they entering the subsequent production process. In the aspect of fine particle sorting, the variegated impurities will be further removed from the classified and dried silica sand by one or more color sorting to obtain high purity and clear silica sand.