In some water-deficient areas, for some high-grade silica sand, the required silica sand products can be obtained through dry type production process. By the crushing, sand making, magnetic separation, screening and classifying processes, silica sand products of various particle size range can be obtained. According to the characteristics of dry type production process, sinonine develops an efficient sand making technical process with a sand productivity of over 95%. Sand making equipment adopts special material to avoid iron pollution.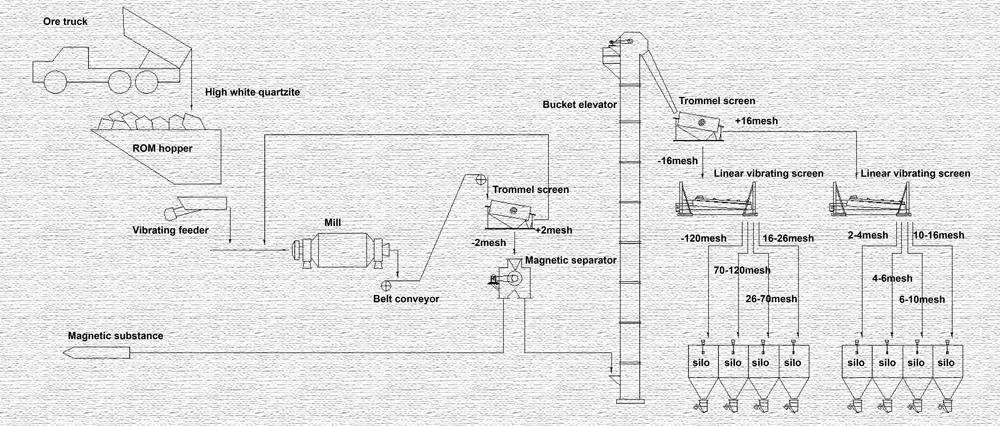 Features of dry
1. High sand productivity, up to 95%;
2. The sand making system adopts silicon dioxide or high aluminum material to avoid iron pollution;
3. High intensity magnetic separator is adopted to effectively remove iron substances;
4. Strict screening particle size control, long service life;
5. Reasonably set dust removal system to avoid production pollution.
The technical process
Quartz sand lumps enters crushing equipment to obtain sand with appropriate particle size,, and then fed into the system of sand
rod mill
or autogenous mill for grinding, then the fine grinding sand enters into the dry type magnetic separator to remove iron material , and then transported to the vibrating screen for screening and classifying, big size sand return sand making system to regrind. The sand under the screen of each layer is silica sand product with different particle size range.