On Oct 6th, the Egyptian customers came to our company to discuss
sand washing plant
solutions we had offered.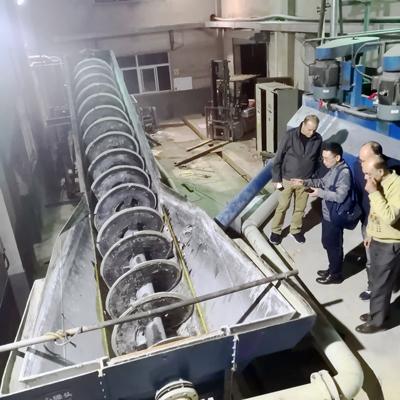 The customers planned to build a silica sand production line locally. Sinonine had communicated with the customer about the preliminary solution before the visit. The customers brought about 50kg samples to our company. We made a preliminary analysis of the samples and discussed with the customer face to face about the technical solutions. On the second day, we arranged the customer to visit the quartz sand processing plant we had built for another customer, visited the production site of our company's equipment, and showed our quartz/silica sand processing laboratory to the customer. They were very satisfied with the arrangement of the special visit and had a comprehensive and in-depth understanding of the operation of the whole project. The two sides finally reached the cooperation intention and were willing to carry out long-term cooperation in the silica sand field.

After two days of comprehensive investigation, I realized SINONINE's strong technical ability and efficient communication. We visited SINONINE's production base, laboratory and representative EPC project of quartz sand. Thank you for Sinonine team's warm reception. We look forward to the next step of cooperation.