Because the ordinary quartz sand contains more impurities such as feldspar, and the content of aluminum and iron is high, it is far from meeting the requirements of the glass industry for the purity of quartz sand. The flotation method provided by Sinonine can effectively remove feldspar in quartz sand, which is widely used in quartz sand washing plant and has achieved good results.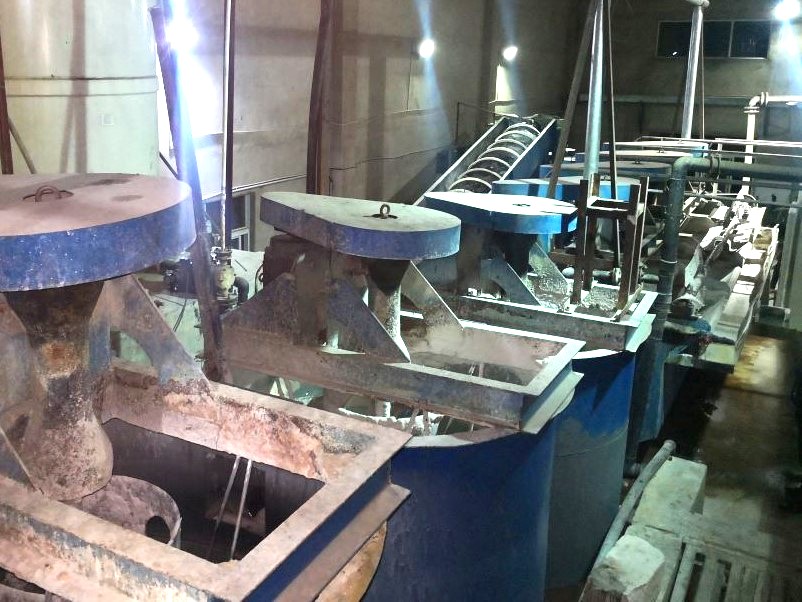 The specific steps of quartz sand flotation are as follows.
Step 1, grinding and classification
Use a rod mill to grind the quartz sand, and then use a hydrosizer, a hydraulic classifier and a rotary drum screen to control the quartz sand within the particle size range of 0.1-0.6mm.
Step 2, adjust the PH value
Put the graded quartz sand into the conditioning tank, add water to make the sand slurry, add alkaline substances, and adjust the PH value of the slurry to 11-12. Alkaline substances can be caustic soda, soda ash or ammonia water.
Step 3, add flotation reagent
Put the quartz sand slurry with adjusted PH value into the conditioning tank again, add activator, collector and dodecanol, and fully stir evenly. The activator is composed of compounds hydrolyzed into magnesium ions, the collector is alkyl sulfonate, and the dosage of the agent is 0.01% to 0.05% of the pulp volume.
Step 4, flotation
The stirred pulp is sent to the special flotation machine for quartz sand, and air is flushed into the flotation machine to float the quartz sand out, remove feldspar, and obtain the quartz sand concentrate after washing and dewatering.

Sinonine can provide solution for silica sand flotation, flotation machine and flotation reagent, contact us directly by whatsapp: +8618118821087