Quartz sand dryer is a rotary dryer, considering the characteristics of Silica sand, the internal structure and raw materials of the mine dryer are improved to meet the special needs of Silica sand production. The equipment is also applied to mine, metallurgy, cement, chemical and other industries.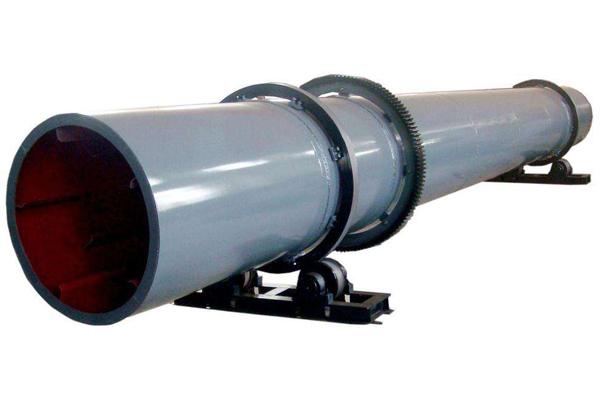 Features and technology advantages of silica sand dryer
1. Large production capacity and wide application range;
2. Adopt special materials and technology to ensure that Silica sand is free from any pollution in the production process;
3. With high thermal efficiency, various energy sources can be used.
Working principle of silica sand dryer
The wet material is transported to the hopper by belt conveyor or bucket elevator, and then enters into the dryer through the feeding pipe. The dryer drum is a slightly inclined rotary drum, the material enters from the higher end, the heat carrier is entered from the lower end, and the material is in contact with the reverse flow, and there is a lifting plate installed on the wall of the drum body, which is to lift the material up and cast it down, making the contact surface between the material and the airflow increase, so as to improve drying rate and push the material forward. After drying, the material falls into the belt conveyor through the discharge port and is transported to the finished material bin.
Specification of silica sand dryer
Model
Drum Diameter and Length e(m)
Drun Volume (m3)
Drum Inclination
(%)
Max. IAT (℃)
Capacity (t/h)
Power (kw)
Weight (t)
SZT1280
Φ1.2x8
9.0
3-5
700-800
1.9-2.4
7.5
9
SZT1210
Φ1.2x10
11.3
3-5
700-800
2.4-3.0
7.5
11
SZT1512
Φ1.5x12
21.2
3-5
700-800
4.5-5.7
15
18.5
SZT1514
Φ1.5x14
24.7
3-5
700-800
5.3-6.6
15
19.7
SZT1812
Φ1.8x12
30.5
3-5
700-800
6.5-8.1
18.5
21.5
SZT1814
Φ1.8x14
35.6
3-5
700-800
7.6-9.5
18.5
23
SZT2212
Φ2.2x12
45.6
3-5
700-800
9.7-12.2
22
33.5
SZT2216
Φ2.2x16
60.8
3-5
700-800
13.0-16.2
22
38
SZT2414
Φ2.4x14
63.3
3-5
700-800
13.5-16.9
37
45
SZT2418
Φ2.4x18
81.4
3-5
700-800
17.4-21.7
37
49
SZT2420
Φ2.4x20
90.4
3-5
700-800
19.3-24.1
45
54
SZT2422
Φ2.4x22
99.5
3-5
700-800
21.2-26.5
45
58
SZT2624
Φ2.6x24
127.4
3-5
700-800
27.4-34
55
73
SZT3020
Φ30x20
141.3
3-5
700-800
30.1-37.7
75
85
SZT3025
Φ30x25
176.6
3-5
700-800
37.7-47.1
75
95
SZT3225
Φ32x25
201
3-5
700-800
42.9-53.6
90
110