The attrition scrubbers/cells are used to scrub the surface of particulate to remove surface coatings,films or slimes to improve mineral values. In the sand washing plant, dispersing the slime in quartz sand to remove the impurities on the ore surface can create conditions for subsequent mineral processing and is an important part of quartz sand production line. It can also be widely used in other industrial areas of scrubbing operation.
Typical application of attrition scrubbers
-Surface cleaning of particles
-Sand particle polishing
-High-intensity conditioning
-Liberation of valuable minerals from clay matrix
-Washing plastic chips for recycling
-Reaction vessels
-Soil washing – liberation of contaminants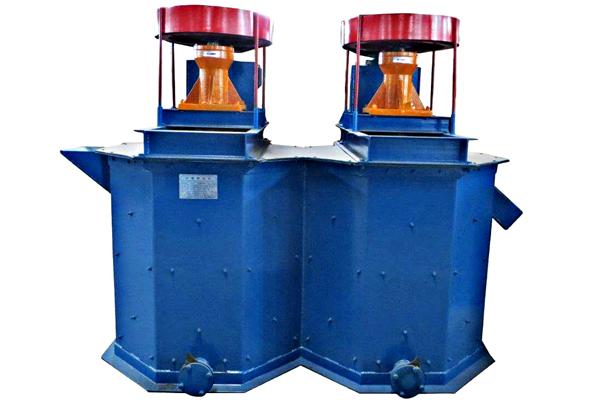 Features and technology advantages
1. Small power consumption, strong intensity of scrubbing and stirring, favorable effectiveness;
2. The impeller is above the slurry settling area, easy to start and low power to start;
3. Low circumferential speed of the impeller and long service life;
4. Simple equipment structure, large effective volume and small floor space;
Working principle of attrition scrubber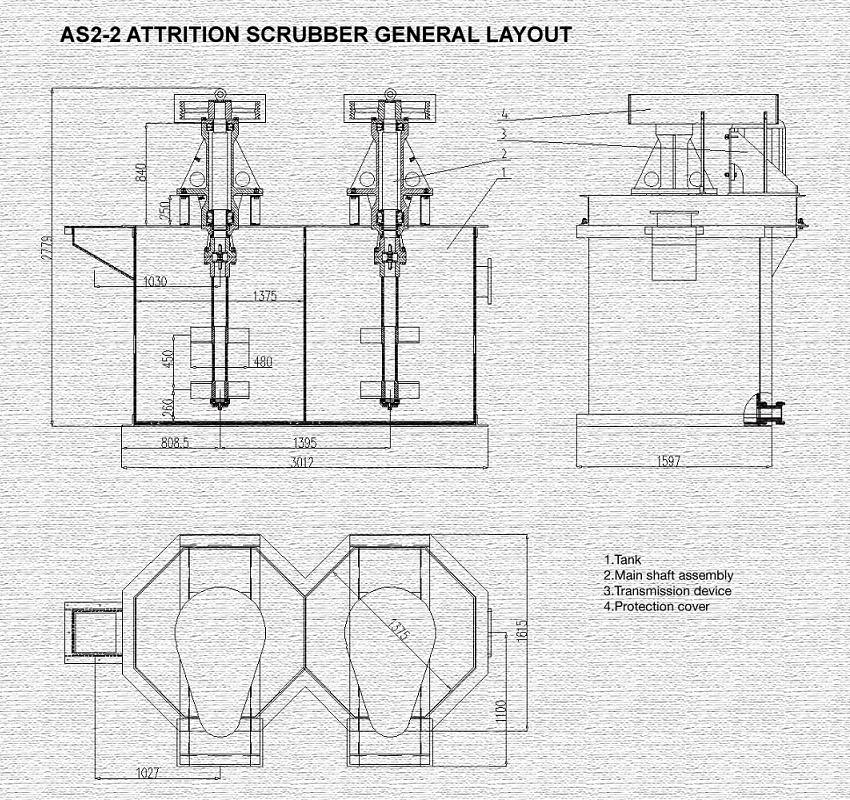 The motor drives the main shaft to rotate through the belt pulley, causing negative pressure area on the blade. When the material passes through, it is stirred and rinsed thoroughly, and then pushed out by the blade and flows along the wall of the barrel. As the material is continuously sent in, the cleaned material is constantly discharged from the discharge port to finish the scrubbing work.The ore slurry enters into the chamber through the feeding pipe. Under the strong stirring action of the impeller, the negative pressure zone is generated in the blade. When the ore pulp passes through, it is stirred and rinsed thoroughly, and then pushed out by the blade to flow along the wall of the barrel.The ore pulp particles generate enormous momentum and cause violent friction and collision with each other.The impurity film wrapped on the surface of particles is easy to be separated from the ore surface by friction and impact. The adglutinate on the ore surface is soaked by water and then through the intense friction and collision between the ore particles, the adglutinate will also be loose and broken down, so as to achieve the separation of clay and ore particles.These film impurities and clay are broken down and flaked into the slurry, which can be separated after subsequent desliming.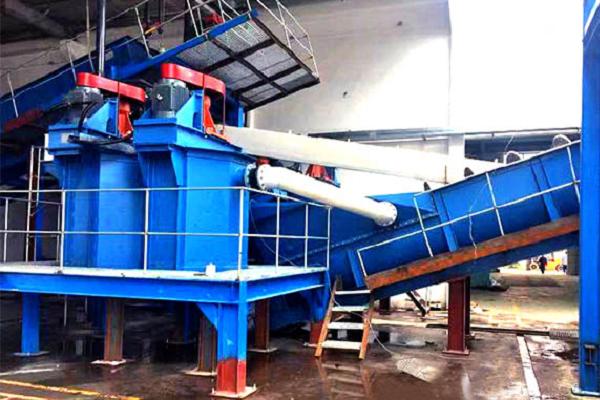 Specification of attrition scrubber
Model
Single volume
(m³)
Cell quantity
Input size(mm)
Pulp density
Power (kw)
Dimension (L×W×H) (mm)
Weight
(kg)
AS0.5-2
0.5
2
0-5
<70%
7.5x2
1340×920×1350
890
AS1-2
1
2
0-5
<70%
15x2
2774x1510x2057
2400
AS2-2
2
2
0-5
<70%
30x2
3012x1597x2997
4800
AS4-2
4
2
0-5
<70%
75x2
3536x1852x5395
9600