Recently, the
sinonine
technical team has invented a
sand washing plant
of removing iron from quartz sand through continuous exploration. Conventional methods of removing iron from
silica sand
are magnetic mineral processing and dilute hydrochloric acid washing. This method can not remove iron ions from quartz sand crystals, and can not achieve satisfactory effect of removing iron.
The iron in quartz sand mainly exists in the form of Fe2 + and Fe3 + ions between the crystal surface and the crystal cracks. Under the protection of surface tension of water, the general pickling method can only remove part of the surface iron ions, and the acid solution can not reach the cracks.

The new method removes iron ions through the following steps.
The washed quartz sand is dried to remove water, and then added with concentrated hydrochloric acid. The agrohydrochloric acid enters into the cracks between the quartz sand crystals. Concentrated hydrochloric acid dissolves iron ions first, and then produces ferrous chloride and ferric trichloride to volatilize.
In actual production, after 24 hours or 48 hours of mixing dry sand with concentrated hydrochloric acid, clean water is used to remove non-volatile ferric chloride, aluminium chloride, calcium chloride and magnesium chloride, and high purity silica sand (quartz crystal) is obtained.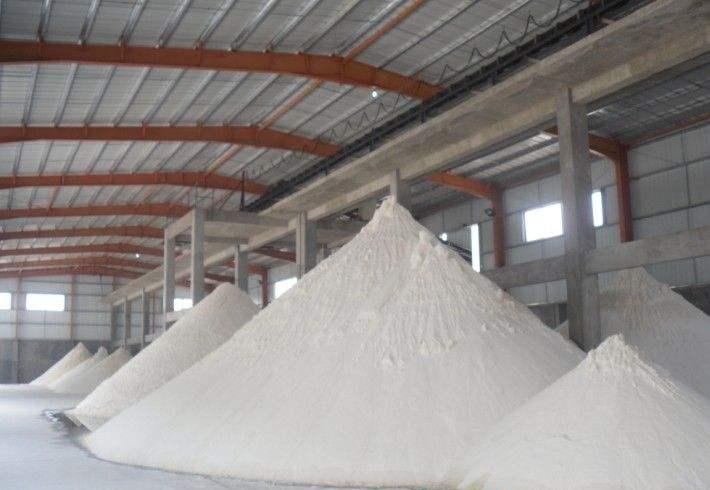 The method can reduce the iron content of yellow quartz sand from 1.2% to less than 0.02%, and achieve the purpose of iron removal. Quartz sand after iron removal can be used to manufacture high-grade glass, optical glass, instrument glass, medicinal glass, high-grade ceramic glaze, frit, etc. It can reduce production costs and is very practical in areas without high-quality quartz sand raw materials.

Suggestions: Before quartz sand production, quartz sand raw materials should be fully identified, the physical and chemical properties of raw materials should be analyzed, and then small-scale tests should be carried out to determine a reasonable sand processing scheme, according to market conditions, to produce the most suitable products.