Ultra white glass is a kind of ultra transparent glass, also known as low iron glass, colorless glass, high transparent glass, etc. the iron content in the glass composition is not more than 150ppm, and the light transmittance can reach more than 92%. As a new material, ultra white glass has broad application prospects in solar photovoltaic industry, high-end cars, high-end buildings, high-end horticultural buildings and high-end furniture.
Kinds of ultra white glass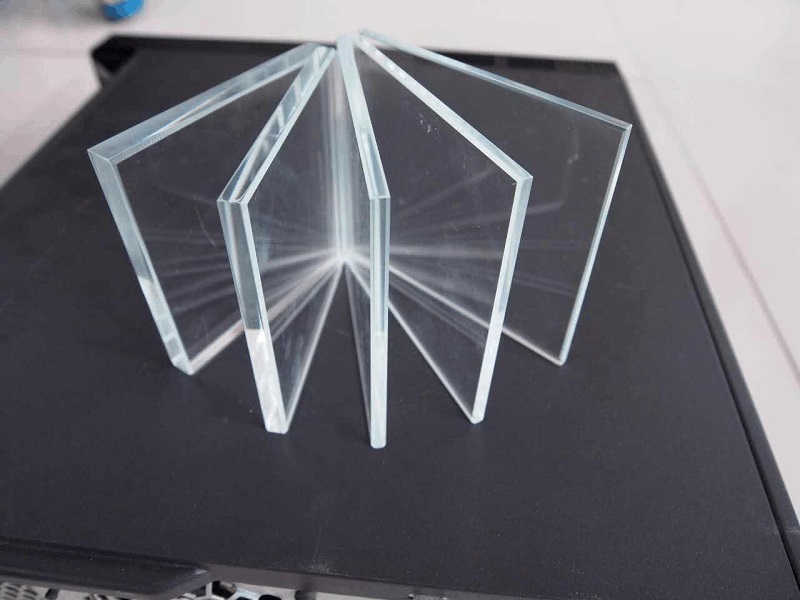 1.Ultra white calendered glass
The ultra white glass produced by calendering process can be divided into solar ultra white calendered glass (solar substrate glass) and ultra white transparent flat glass.
Ultra white calendered glass has the characteristics of high solar transmittance, low absorptivity, high reflectivity, high strength, resistance to solar ultraviolet radiation without decreasing the transmittance.
2.Ultra white float glass
Ultra white glass produced by float process is a new type of high-quality and multi-functional high-grade glass with the characteristics of crystal clear, high-grade and elegant.
The transparency, light transmittance, strength, flatness and self explosion rate of ultra white float glass are better than those of ordinary glass. In addition, it can also be used to make thin film battery, which is lower than polysilicon battery cost, and also suitable for building exterior wall.
Material of Ultra white glass
In order to meet the requirements of ultra white glass, the composition of ultra white glass is strictly regulated in industry.
Table 1: chemical requirement of ultra white glass
| | | | | | | |
| --- | --- | --- | --- | --- | --- | --- |
| Chemical | SiO2 | Al2O3 | Fe2O3 | CaO | MgO | R2O |
| Content % | 71.0-73.0 | 0.1-2.0 | 0.01-0.015 | 8.0-10.0 | 1.5-5.0 | 13.0-15.0 |
The raw materials of ultra white glass mainly include silica sand, feldspar, dolomite, limestone, heavy alkali, aluminum hydroxide, mirabilite, sodium pyroantimonate and Antimony trioxide, which require strict requirements for the percentage of various contents of raw materials.
Tabe2. Raw material composition requirements(Wt%)
Raw material
SiO2
Al2O3
Fe2O3
CaO
MgO
Na2CO3
TiO2
NaCl
Silica sand
>98.5
<1.0
<0.01
<0.1
Feldspar
<70
>15
<0.15
Dolomite
<0.015
>30
>20
Limestone
>52
Alkali
<0.018
>99
<0.3
Aluminium Hydroxide
>63.5
<0.001
Mirabilite
Na2SO4>99±0.1, Fe2O3<0.001
Sodium pyroantimonate
Sb2o5>64, Fe2O3<0.055
Antimony oxide
Sb2o3>99.5%
Requirements of raw material silica sand for ultra white glass
Quartz raw materials include natural quartz sand, quartz sandstone, quartzite and vein quartz, in which the content of SiO2 is generally more than 98.5%. Generally, ordinary quartz sand needs to be treated by
sand washing plant
before it can reach the qualified quartz sand for glass.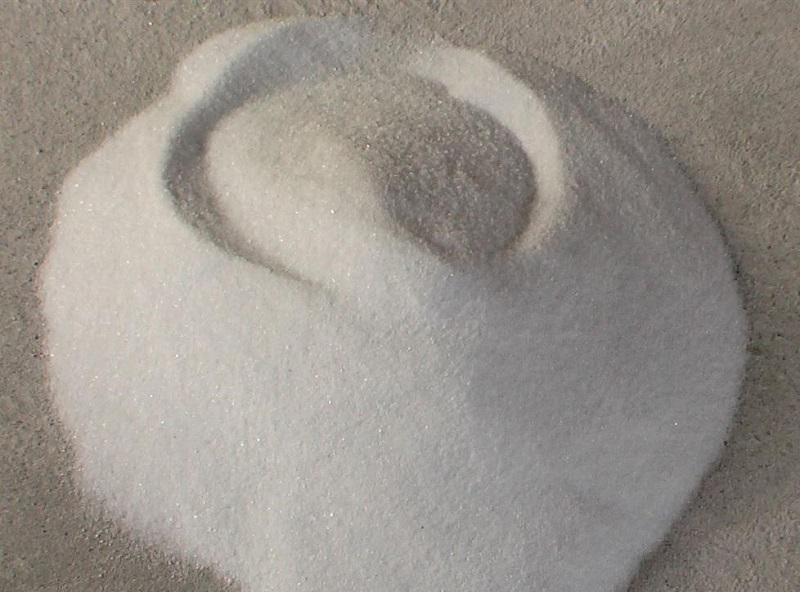 Glass sand iron content
In the production process, when the iron content exceeds a certain range, it will not only greatly reduce the light transmission performance, but also absorb the thermal radiation generated by the iron oxide in the quartz sand melting process, resulting in obvious temperature gradient between the upper and lower layers of the liquid glass, which makes the convection of the liquid glass difficult, and greatly increases the difficulty of melting and clarification. Therefore, the iron content of silica sand should be considered in the design of main raw materials.
The requirements for iron content of quartz sand for ultra white glass are generally as Fe2O3≤0.015 ,Fe≤0.008.
Glass silica sand size
| | | | |
| --- | --- | --- | --- |
| Size(mm) | >0.5 | 0.113-0.55 | <0.113 |
| Content (%) | <0.5 | >94.5 | <5 |

For more information about ultra white glass sand and sand washing plant, please visit https://www.9silica.com , or contact us directly by +86-18118821087 (whatsapp).