Recently, the operation department of our company did the production progress tracking for the 6 sets of
spiral sand washing machine
ordered by Africa.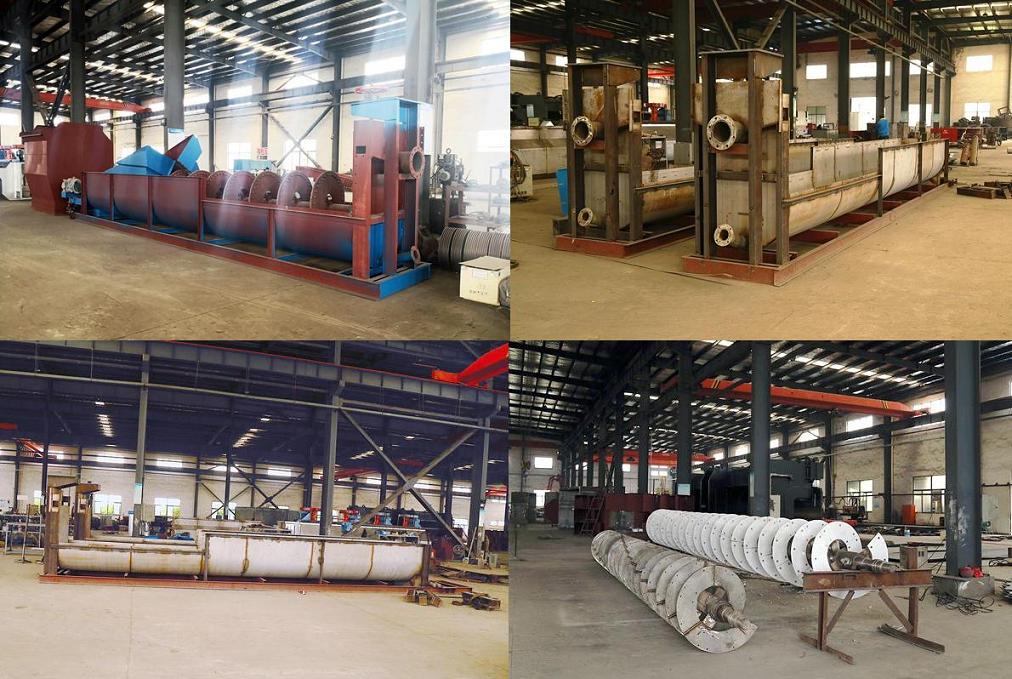 The 6 sets of spiral sand washing machine is mainly used for the dewatering of
silica sand processing plant
, now the main parts of the 6 sets of equipment have been assembled, the tank welding has been completed,the installation of the spiral body is completed,the production schedule is being pushed forward in an orderly manner, and the production is guaranteed to be completed according to the agreed lead time.

SINONINE's technical team is very meticulous, considering a very comprehensive issue, the site, machinery, electrical and other aspects of the communication to me for many times, they are very patient, I was deeply moved.The equipment split scheme is very reasonable, will make the equipment installation is very convenient, the equipment is not only beautiful appearance, quality is also very good.