In
sand washing plant
, sand washing machine is one of important equipments, its installation and testing is also important to ensure working normally for long time.
Installation and commissioning of sand washing machine
The installation and commissioning of the
sand washing machine
need the following 8 steps.
1.Install on the basis of horizon mixed concrete and fixed with anchor bolts.
2.Pay attention to the verticality of main machine and horizontality.
3.Check whether the bolts in all parts are loose and the door of the main machine warehouse is tightened after installation, if so, tighen it.
4.Push the configurate power line and the controll switch.
5.After the inspection is completed, an empty load test is carried out, and the test can be carried out normally.
6.Check all lubration points tio see if there is enough grease before starting the machine, the connection bolts must be fastened, and the spiral blades must be fastened.
7.Be sure to wait until the machine is in normal opetation before starting, then gratually add materials.
8.Check the wear condition of the screw and replace it timely to avoid unnecessary loss caused by screw damage.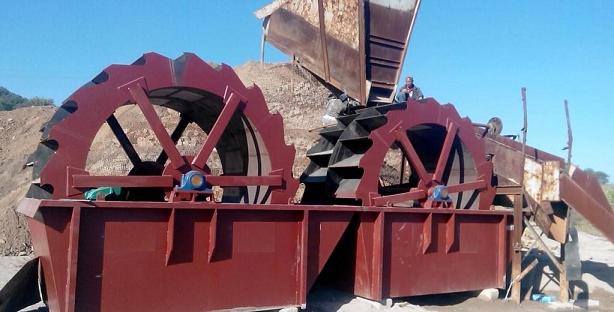 Safety precautions of install sand washing machine
When installing and operating sand washing machines, pay attention to the following safety precautions.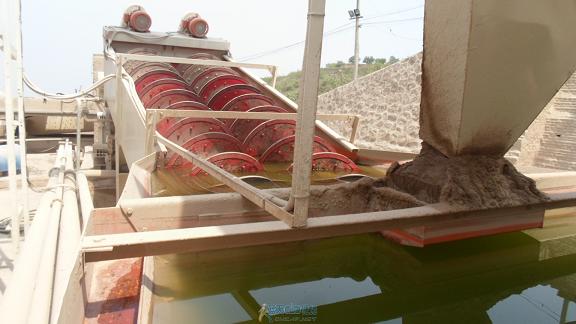 1. Electrical equipment shall be grounded, wires shall be reliably insulated and installed in snakeskin pipes.
2. When repairing the machine, first cut off the power supply.
3. It is strictly forbidden to put unqualified materials into the machine to avoid damaging the sand washing machine.
4. When the machine is running, it is strictly prohibited to carry out any adjustment, cleaning, maintenance and other work to avoid danger.

Common faults and solutions of sand washing machine
Faults
Reason
solution
Machine does not start
Motor damage
Replace motor
Under voltage
Change power supply
Belt slippage
Tensioning belt
Gearbox failure
Overhaul the gearbox
Abnormal noise
Bearing damage
Replacement bearing
Gearbox failure
Overhaul the gearbox
Abnormal temperature of reducer
Dirty and deteriorated oil
Clean and replace with new oil
Insufficient oil
Add oil to 2 / 3 of the oil mark
Bearing damage
Replacement bearing
Bearing temperature too high
Insufficient or excessive grease
Check whether the lubricating grease is adequate
Grease dirty
Replace the lubricating grease after cleaning the bearing
Bearing damage
Replacement bearing

Remarks:The spiral sand washing machine and the wheel type sand washing machine are booth important equipment of the sand washing plant, they have different purposes.