In the
sand washing plant
, Large
spiral sand washer
is usually used, which consumes a lot of energy in production and operation. If the equipment is not operated properly, it may cause great damage to the equipment.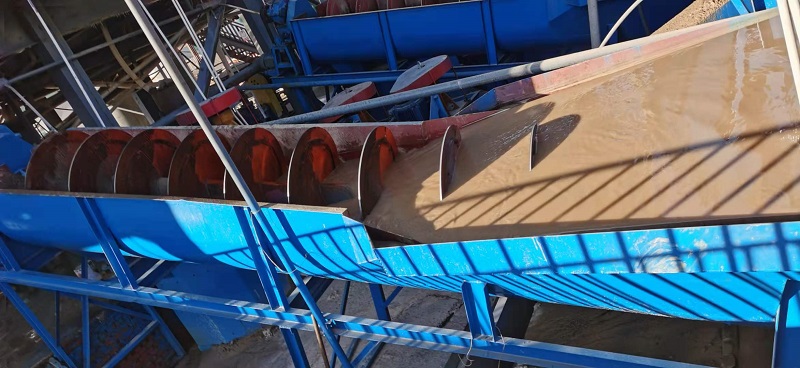 Ⅰ.Precautions before operation
1. First, it is necessary to confirm whether the lubrication system of
sand washing machine
is normal operation and whether the pipeline is smooth and complete.
2. Confirm that the sand washing machine is connected correctly before connecting the power supply
3. After the sand washing machine is started, it is necessary to confirm whether the transmission system of the spiral sand washer can operate normally, whether it has complete speed change device and whether the electrical system is reliable.
4. Confirm whether the spiral part of the
spiral sand washing machine
operates normally, whether there is pulling, bumping or crack damage, if there is any damage, it should be replaced in time.
5. If there are other equipment in front of the sand washing machine, the sand washing process should start each equipment in sequence, and the starting interval between each equipment should be greater than 5 seconds. After all the equipment are started, it should run for 5 minutes.
6. After confirming the above steps, fill the water tank with water and add a small amount of material in the sand washing machine, so that the sand washing plant can start light load operation. After confirming the correctness, it can be adjusted to the normal working output.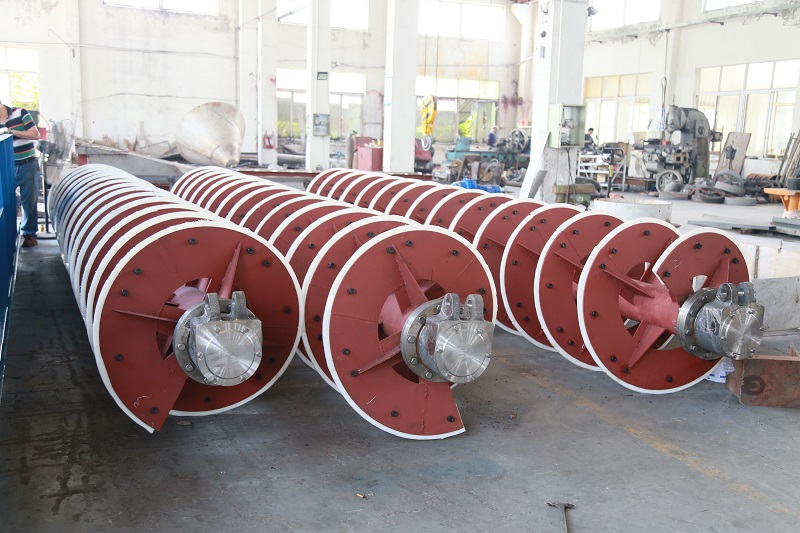 Ⅱ. Operation precautions in operation
1. During the operation of the spiral sand washer, try not to use the emergency button.
2. In case of blockage, material jam, overload and other faults, the spiral sand washer should be stopped immediately. Before stopping, the spiral body of the sand washer should be lifted out of the slurry, and then the discharge valve should be opened quickly, so as to avoid material blocking the sand washer.
3. After troubleshooting, lower the spiral body of sand washer to the designated position, and then start the machine
4. If the sand washing plant fails to stop, the vibrating feeding mechanism should be stopped first, and the feeding should be stopped from the source. After the material classification on the conveyor belt is completed, the operation of each equipment should be stopped.
5. The lubricity of the sand washer bearing should be maintained, and high pressure oil should be injected into the bearing every 4 hours, so as to ensure the sealing of the bearing.

The above introduces the precautions of spiral sand washing machine before and during operation. The operators should strictly follow the operation process when operating the equipment to avoid damage and reduce the service life of the equipment.