Screw sand washer/Spiral sand washing machine manufactured by Sinonine company is specially designed and manufactured for washing, classifying and dewatering of fine materials and Silica sand.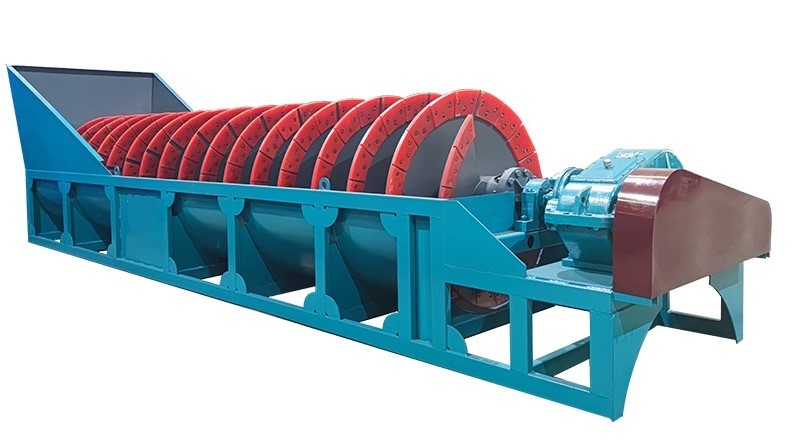 Its unique sealing structure and adjustable overflow weir plate ensure the high efficiency and long service life. .It is suitable for sand plant, construction, hydropower station, concrete dam site, glass manufacturing industry, foundry industry, oil well development industry.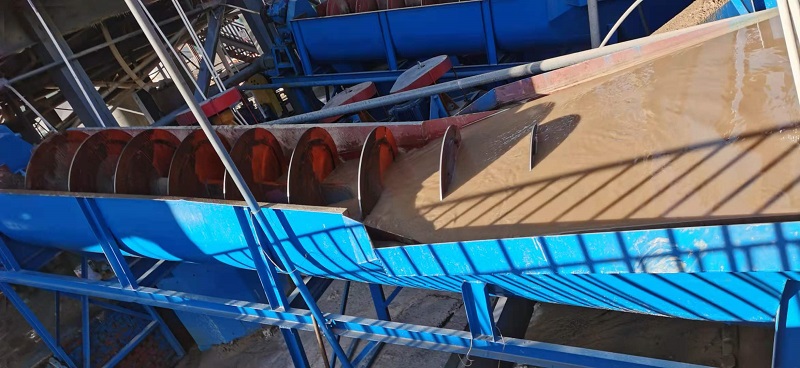 Features and technology advantages of spiral sand washing machine
1. Stable operation, high efficiency and durability, and low energy consumption;
2. Have the functions of cleaning, dewatering and classification;
3. High cleaning degree, less material loss.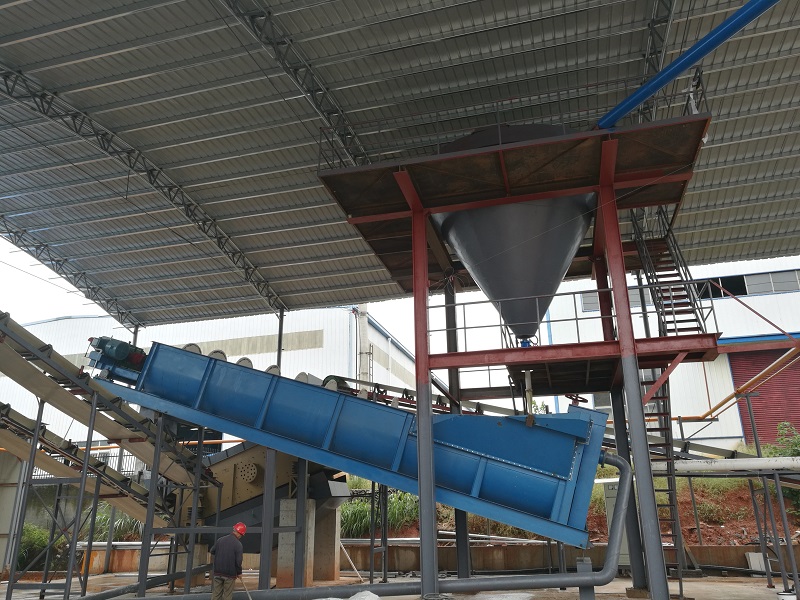 Working principle of spiral sand washing machine
The main part is installed by 18 ° inclination, under the sink is a sedimentation tank composing of three weir plates.The screw head immerges in the sedimentation tank, and the screw is driven by the motor and continuously rotated, and the water is fed by the porous plates installed at the bottom of the sedimentation tank.The clean water entering by the porous plates forms the rising water, which brings the impurities with small specific gravity to the surface and overflow the weir plate to finish the cleaning.The larger particles sink into the tank body, and the screw blades push up the sand. As the upper part of the tank is above the water level, in the process of upward propulsion, the excess water of sand is removed, and the water that comes out flows into the sedimentation tank from the other side of the drain at the bottom of the tank. The classification of materials is achieved by fine particles overflowing over weir plaes which do not meet the standards.The control method is to adjust the height of overflow weir plates and adjust spiral speed.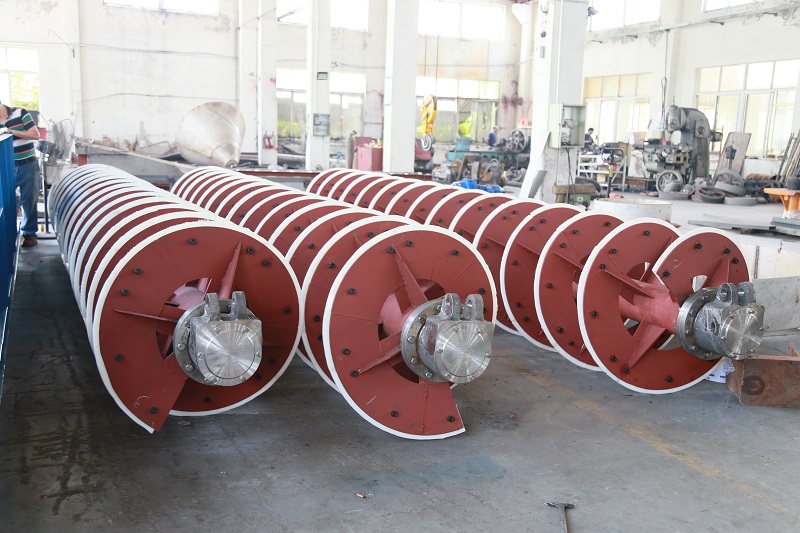 Specification of spiral sand washing machine


| | | | | | | | |
| --- | --- | --- | --- | --- | --- | --- | --- |
| Model | Screw diameter (mm) | Sink length (mm) | Capacity (t/h) | Input Size (mm) | Power (kw) | Water consumption (t/h) | Weight (t) |
| SL500 | 500 | 7150 | 10-15 | <10 | 5.5 | 6-60 | 4.6 |
| SL750 | 750 | 7585 | 10-20 | <10 | 11 | 10-80 | 6.5 |
| SL915 | 915 | 7585 | 20-30 | <10 | 15 | 20-120 | 8.6 |
| SL1200 | 1200 | 8400 | 30-50 | <10 | 18.5 | 30-150 | 11.2 |
| SL1500 | 1500 | 9500 | 30-60 | <10 | 18.5 | 30-150 | 13.8 |