In the sand making production line and
sand washing plant
, the sand washing machine is generally required to wash the final sand. This is because the material itself and in the crushing process will contain soil, fine powder and other impurities. If it is not cleaned up, the quality of the sand will be reduced.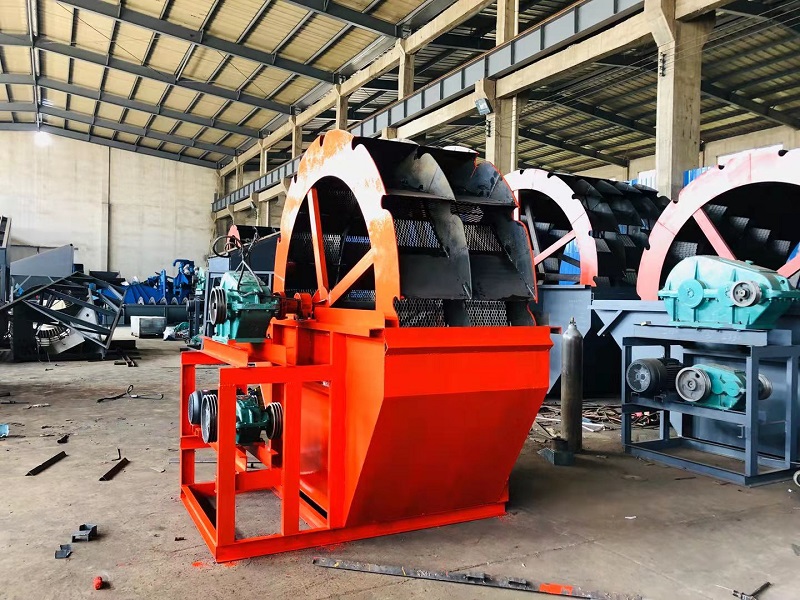 Sand washing machine is mainly divided into
bucket wheel sand washing machine
and
spiral sand washing machine
. This paper mainly introduces the structure and price of bucket wheel sand washing machine.
The structure of bucket wheel type sand washing machine is relatively simple, the operation and maintenance is relatively convenient, the floor space is relatively small, and the sand production capacity is large. It is suitable for the washing operation of construction industry, gravel plant, concrete mixing station, etc.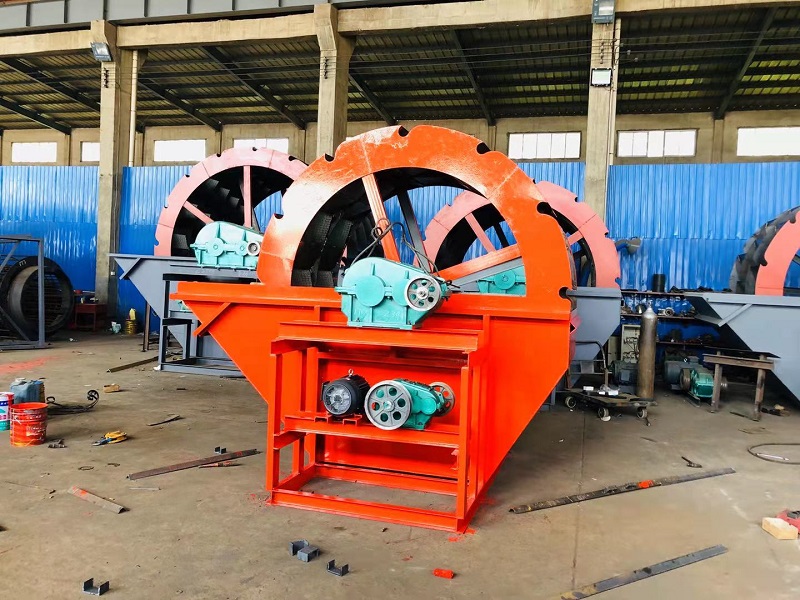 The working principle of wheel sand washing machine is that the motor drives the impeller after the reduction of the speed of triangle belt, reducer and gear. The material enters the washing buckets and rolls down and grinds with each other under the drive of the impeller, thus achieving the effect of removing impurities covering the sand and stone surface, and also conducive to dehydration.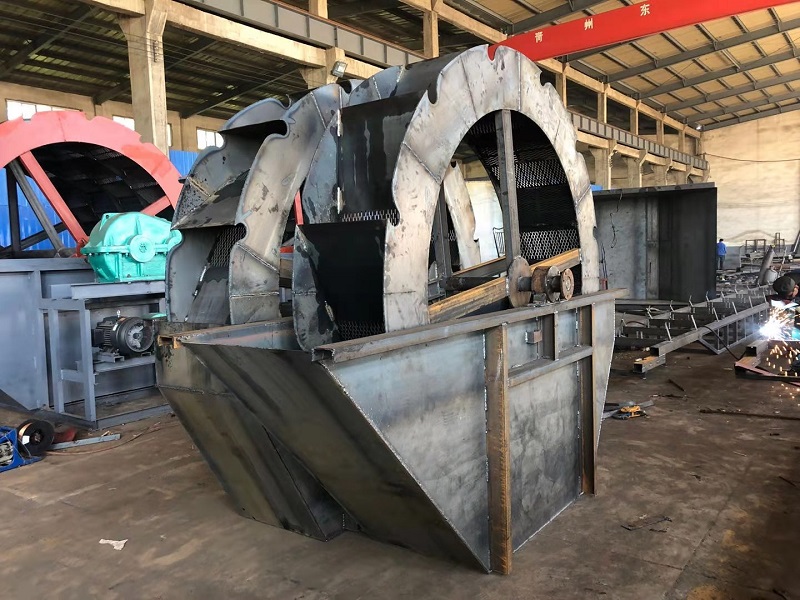 The wheel bucket type sand washing impeller drive bearing device is isolated from water and water receiving materials, which can greatly avoid the bearing damage caused by water immersion, sand and pollutants, and reduce the failure rate of equipment.
The use of wheel bucket sand washing machine can also avoid the environmental pollution caused by dust diffusion caused by dry sand making. The wastewater can be precipitated down by physical and natural settlement, and the separated water can be recycled and water resources can be saved.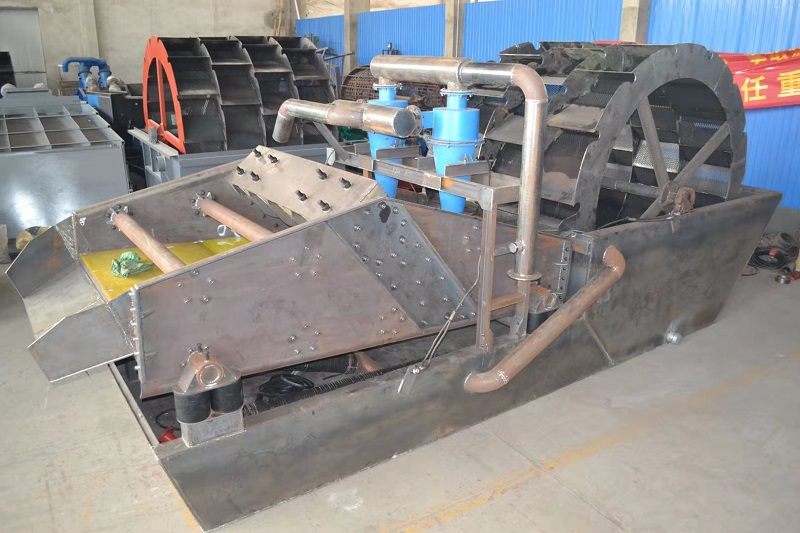 As for the cost of bucket wheel sand washing machine, there are many manufacturers producing the equipment on the market. There are differences in processing technology, technical level, material and market price, and the price will certainly be different. According to market data, the price of small-sized sand washing machines is about thousands of dollars, and the price of large-scale sand washing machines is generally over 30000 dollars. The market quotation given by each manufacturer is different. If you want to know the specific quotation of wheel bucket sand washing machine, please consult sinonine.

Sinonine is a professional sand washing equipment manufacturer. The bucket wheel sand washing machine is reliable in quality and low in price. Sinonine can recommend suitable sand washing equipment according to the specific requirements of customers.