Wheel (bucket) sand washer machine is widly used for washing out the soil and impurity in the sand to improve the sand quality , which can also clean and separate the stone powder from sand. Its unique sealing structure and reliable transmission device ensure the effect of cleaning and dewatering. It is widely used in sand making, mine, building material, transportation, chemical , water conservancy and hydropower, concrete mixing industrty, etc.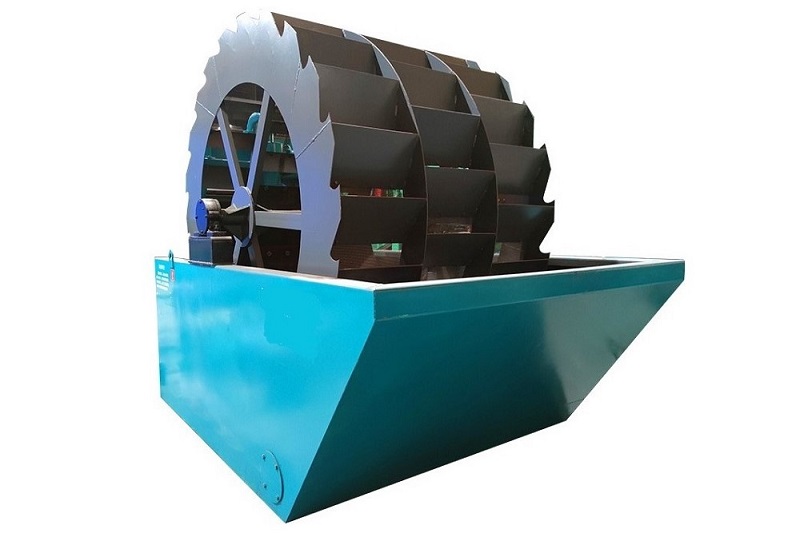 Features and technology advantages of wheel sand washing machine
1. The bearing device with reasonable structure and impeller drive is isolated from water and water materials to avoid damage of bearing due to soaking, the corrosions of sand and pollutants;
2. Little loss of medium fine sand and stone powder;
3. The machine has almost no wearing parts except the screen cloth;
4. Long service life and convenient maintenance;
5. Save water.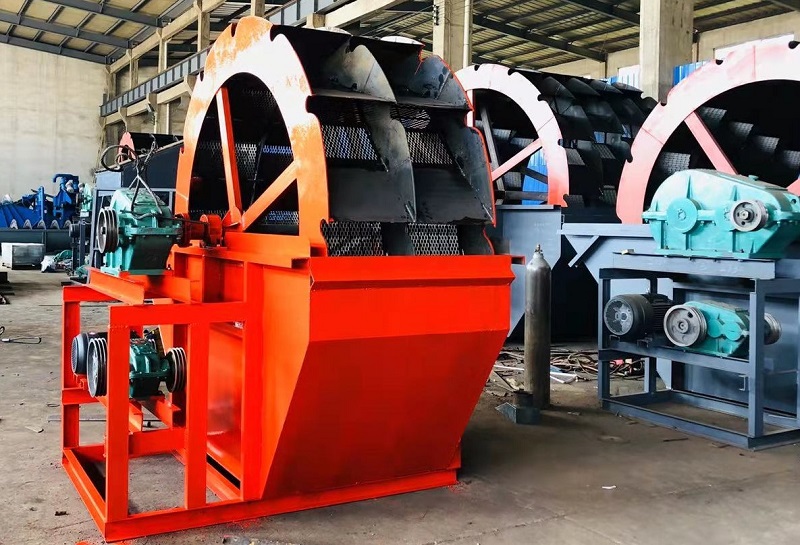 Working principle of wheel sand washing machine
The sand and gravel enter the washtrough by feeding trough, roll under the drive of the impellers, and grind each other, remove the impurities covering the surface of the sand, and destroy the moisture layer covering the sand at the same time, so as to facilitate dewatering. At the same time, water is added to form strong water flow, and impurities and foreign materials with small gravity are taken away, and discharged from the overflow outlet to complete the cleaning effect. The clean sand is carried away by the blade, and finally the sand is poured into the discharge trough from the rotating impellers to finish the cleaning of the sand.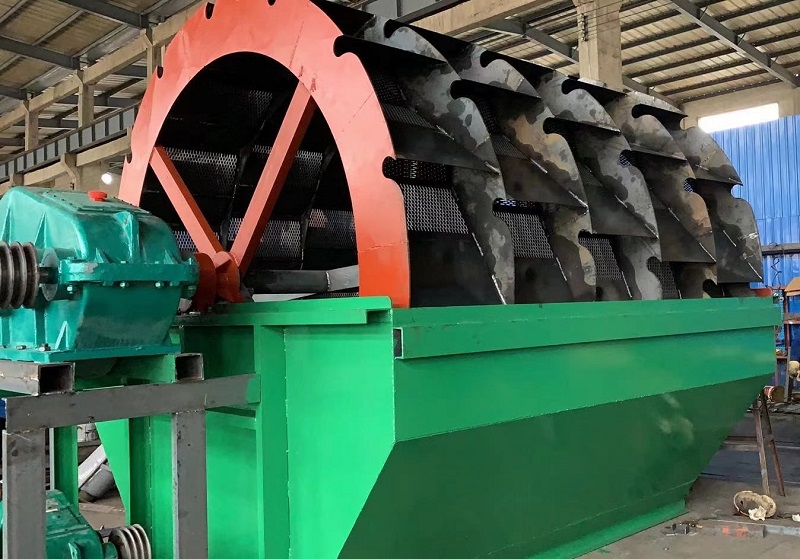 Specification of wheel sand washing machine
| | | | | | | | |
| --- | --- | --- | --- | --- | --- | --- | --- |
| Model | Wheel Diameter (mm) | Capacity (t/h) | Power (kw) | Wheel ratory speed (r/min) | Input Size (mm) | Dimensions (mm) | Weight (t) |
| XS2600 | 2600 | 20-50 | 5.5 | 2.5 | ≤10 | 3515×2070×2672 | 2.5 |
| XS2800 | 2800 | 50-100 | 7.5 | 1.2 | ≤10 | 3900×3300×2990 | 4.1 |
| XS3200 | 3200 | 80-120 | 11 | 1 | ≤10 | 3965×4440×3410 | 7.3 |
| XS3600 | 3600 | 120-180 | 15 | 1 | ≤10 | 4355×4505×3810 | 9.5 |