In the
sand washing plant
, the
sand washing machine
can remove the impurities covering the surface of sand and gravel, and at the same time destroy the water vapor layer covering the sand particles, so as to facilitate the subsequent dewatering operation, and improve the quality of sand. Among many sand washing machines, SINONINE
screw sand washer
is one of the best one.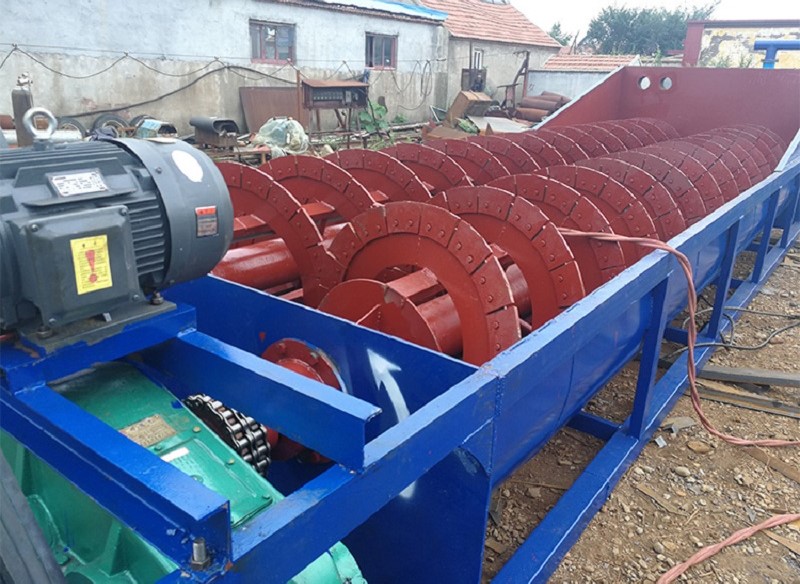 Screw sand washer is divided into single spiral and double spirals. It is mainly used for cleaning, grading and impurity removal of fine and coarse materials, as well as washing of fine and coarse materials.
The screw sand washer uses the buoyancy of water to separate dust and impurities from the sand. After stirring the spiral blades, the purpose of filtering water to remove impurities is achieved. The motor adopts the central structure, the spiral blade is installed on the central shaft, the reducer is connected to the central shaft for operation, and it is a device for machine classification. The principle is that the specific gravity of solid particles is different, Therefore, the sedimentation rate in liquid is different, so it can wash, grade and dehydrate the sand.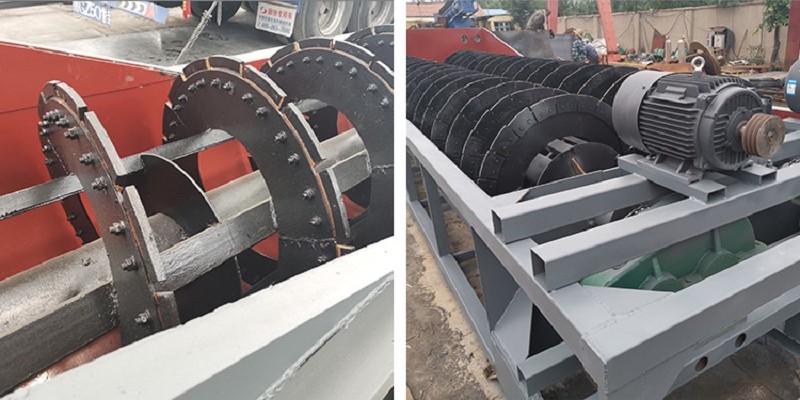 Screw sand washer/
Spiral sand washing machine
has the following advantages.
1.The screw sand washer has simple structure and stable operation.
2.The transmission bearing of screw sand washer is separated from water and materials to avoid damage caused by machine pollution and rust.
3. Screw sand washer is suitable for various working conditions.
4.The screw sand washer has the advantages of less material loss, high washing efficiency, and can handle high-grade materials.
5. Screw sand washer has a long service life and almost no wearing parts.
6. The screw sand washer is very durable and does not need frequent maintenance, which can greatly reduce the operating cost.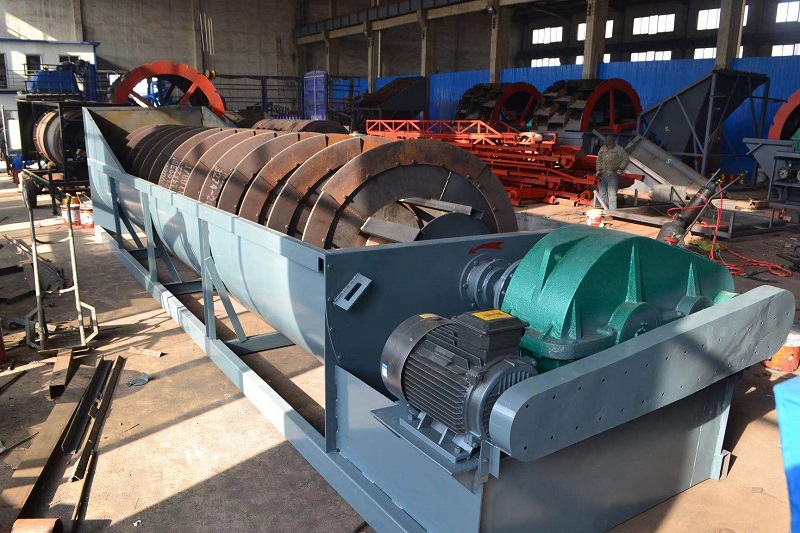 In view of the excellent characteristics of screw sand washer, its occupation of various sand washing plants is becoming higher and higher. The screw washing machine can not only clean the raw materials of common sand, but also clean high-end fine quartz sand, such as high purity and low iron quartz sand, photovoltaic glass quartz sand, float glass quartz sand, cast quartz sand, slab quartz sand, zirconium sand, etc.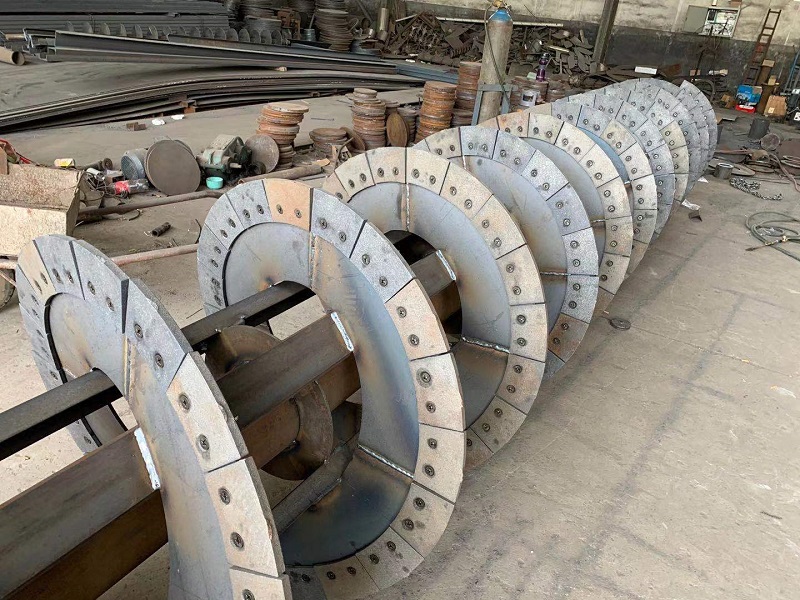 SINONINE can produce more than 20 kinds of spiral sand washers, which can be customized according to the types of materials to adapt to the characteristics of different materials.