General quartz sand is translucent crystal, with a certain amount of variegation, while natural color quartz sand is rare, generally white and yellow. Therefore, most of the colored quartz sands we see on the market are artificially dyed.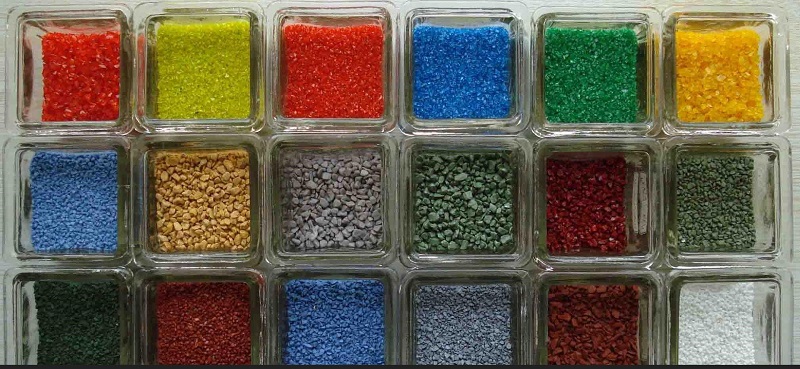 After
sand making machine
,
sand washing machine
and other special production of quartz sand, through artificial dyeing to make color quartz sand, make up for the natural quartz sand color is not bright, color varieties less shortcomings. The color of colored quartz sand is firm, durable and colorfast.
Production technology of colored quartz sand
The quartz sand particles are rounded to make them smooth, and are treated by multi-stage screening to optimize the particle size distribution and increase the bulk density. Then the pigment was sintered on quartz sand by chemical method.
Application of colored quartz sand
Colored quartz sand has applications in all walks of life, such as: epoxy floor construction enterprises, craft gift industry, all kinds of architectural coatings, stone paint, ABS modified linoleum tile, waterproof coiled material, artificial board, background wall, culture stone, stone crafts, etc. But it is mainly used to make high-grade glass, glass products, refractories, melting stones, precision casting, grinding wheel, etc.

For more information about high purity quartz sand and sand washing plant, please visit https://www.9silica.com , or contact us directly by +86-18118821087(whatsapp).