In the
sand washing plant
, the sand must be cleaned by the
sand washing machine
to remove the clay, stones and other impurities. The sand washing machine is to use water to work, using fresh water to wash and dilute the impurities contained in the sand, so large amount water will be used. The higher the mud content in the sand, the greater the water consumption. How much water does the sand washing production line need?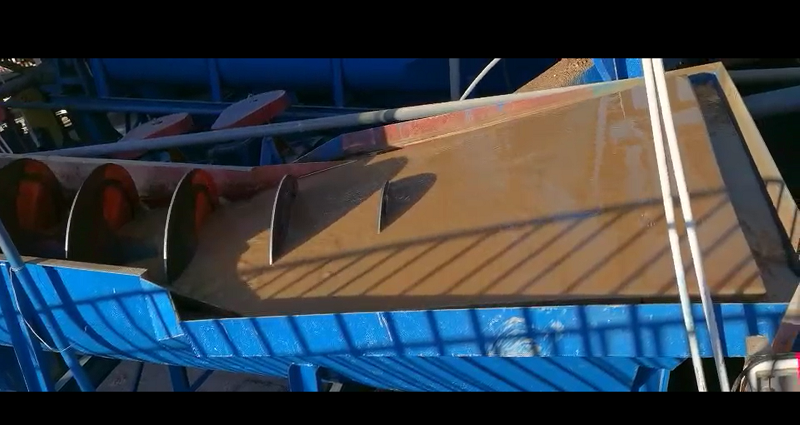 There are many kinds of sand washing machines, different models, water consumption will be different. The commonly used sand washing machines are mainly
wheel bucket sand washer
and
spiral sand washer
. Taking the spiral sand washer produced by Sinonine as an example, according to different sizes and models of sand washing machine, the water consumption per hour is between 80 tons and 120 tons. Different types of equipment, different models of equipment, water consumption will be different, users can choose according to their own production needs.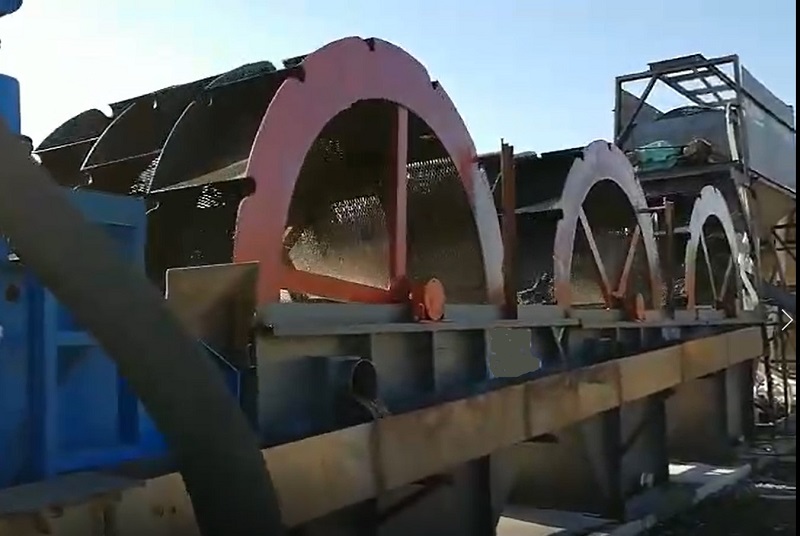 The properties of materials will also affect the water consumption. The higher the soil content, mud content and powder content in sand, and the higher the viscosity of materials, the more water consumption is required. Secondly, if the quality and performance of the sand washer is poor and the sealing is not strong, it will lead to water leakage, which will not only waste water resources, but also erode the sand washer, thus reducing the service life of the sand washer.

The above situation will greatly affect the water consumption of sand washing machine. At present, water resources are more and more precious, so water resources need to be specially considered in the sand washing plant. The energy-saving and environment-friendly sand washing machine can specially design a sedimentation tank on the sand washing production line, and the discharged sewage can be recycled after sedimentation, so as to save water resources and reduce production cost to a great extent. Sinonine fully considers the problem of saving water in the process of research and design of sand washing machine. The sand washing machine produced by sinonine is not only energy-saving and environmental protection, but also has high cleanliness, which can meet the different production requirements of customers.

Sinonine can design and manufacture water supply system for sand washer according to customer's requirements, which can save water for sand washer and make full use of water resources.