In addition to the common use of
sand washing plant
for dewatering, there are many applications of
dewatering screen
in the following industry.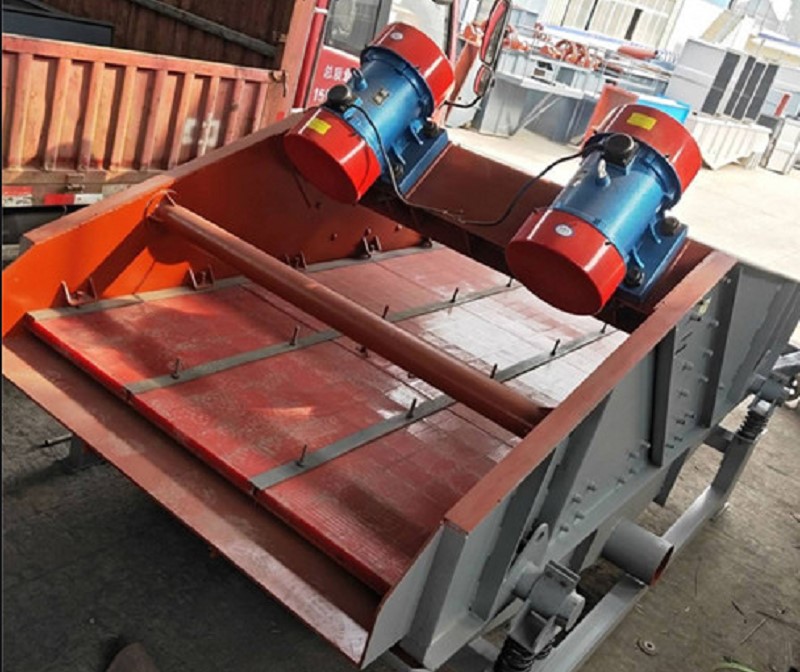 Dewatering screen, also known as vibrating dewatering screen (high frequency dewatering screen), changes the water tension on the surface of the slurry through the exciting force. The pulp water passes through the screen and becomes the material under the screen, while the fine material is blocked by the screen to form a filter layer, which is moved forward and discharged under the influence of vibration force. Dewatering screen is mainly used for tailings dewatering in mineral processing industry, coal slime dewatering, water washing quartz sand dewatering and ceramic slurry dewatering, as well as dry and wet classification, dewatering, medium removal and desliming of medium and fine particles in power, sugar, salt and other industrial departments.
Dry discharge of tailings
Dewatering screen is mainly used to separate the slag water of tailings, which is widely used in the treatment of iron ore, gold ore, copper ore, vanadium ore, lead-zinc ore, graphite ore and other tailings.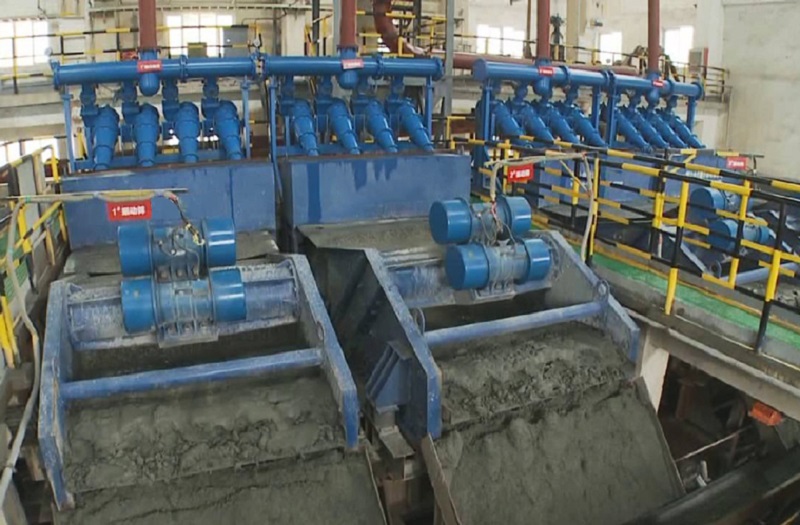 Sand washing plant
In the sand washing plant, the sand washed by spiral sand washing machine/
screw sand washer
, wheel
sand washing machine
or vibrating screen will be dehydrated to separate water and sand particles, recover water and reduce the water content of finished products.
Fine sand recovery
In the sand washing plant, the combination of dewatering screen and hydrocyclone can recover fine sand from tailings of sand washing plant, remove soil and obtain valuable fine sand.
Soil remediation
The dewatering screen is suitable for the pretreatment of all kinds of soil, with the characteristics of thorough soil leaching, large treatment capacity, good separation effect of sludge and water, low moisture content of sludge.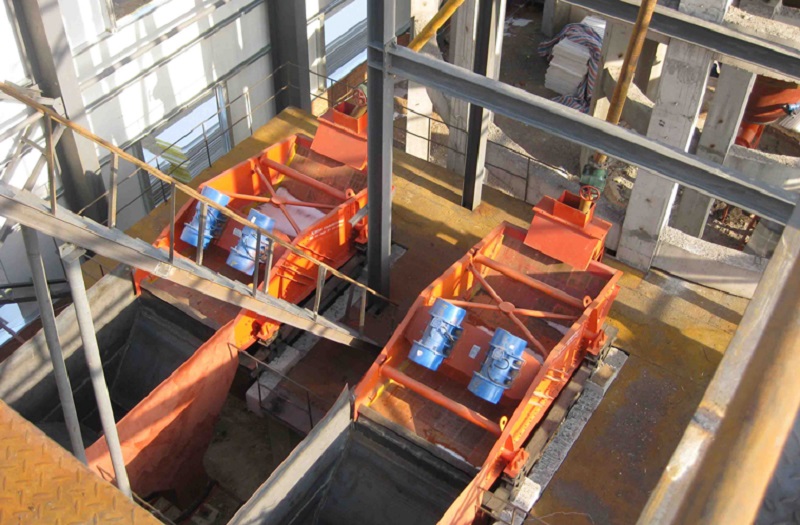 Coal slime dewatering
In coal washing process, dewatering screen can separate coal and slurry to obtain clean finished coal.
Sewage pretreatment
In the sewage treatment industry, the dewatering screen can separate the solid-liquid wastewater, remove the waste and large particles from the sewage, and then filter the fine materials.

SINONINE specializes in the production of dewatering screen, can provide comprehensive services and help.