As the natural sand is less and less, artificial construction sand is the future development trend. There are many kinds of raw materials used to make construction sand, including general stones, mine tailings, construction waste etc. The following analysis of various raw materials used to make construction sand method, as well as construction sand production line equipment configuration.
1.River pebble, basalt, granite, limestone, bluestone, etc.
These are common hard minerals, which can be used as the main raw materials of construction sand. The sand made of basalt can be mixed into the slow-moving soil to reduce the weight of concrete and play the role of heat and sound insulation. It is a good aggregate for lightweight concrete in high-rise buildings. The crushed limestone and granite can be used effectively. These are good alternatives to natural sand.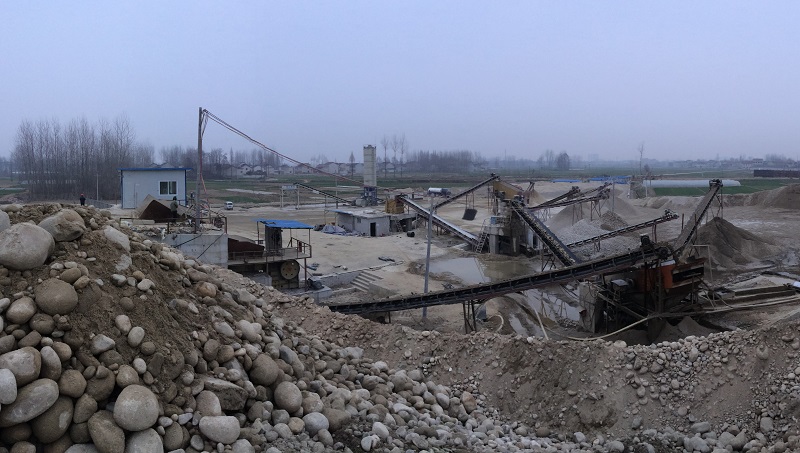 2.Sandstone, fluorite sandstone, etc
Sandstone is a kind of sedimentary rock, mainly composed of fluorite and feldspar. No matter from the strength or from the type of particles, it is a good raw material for making construction sand. In addition, sandstone also has the advantages of outdoor weathering, insoluble in water, moisture-proof, sound absorption, etc., which is a good building decoration material.
3. Tailings, slag, construction waste, etc
These raw materials belong to industrial waste, after treatment can be made into construction sand, used in construction, railway, highway and other industries. Concrete blocks, broken stones and bricks in construction waste can also be broken into aggregate, which can be used in construction, highway and other industries. Using these raw materials to produce machine construction sand can save the investment cost of raw materials.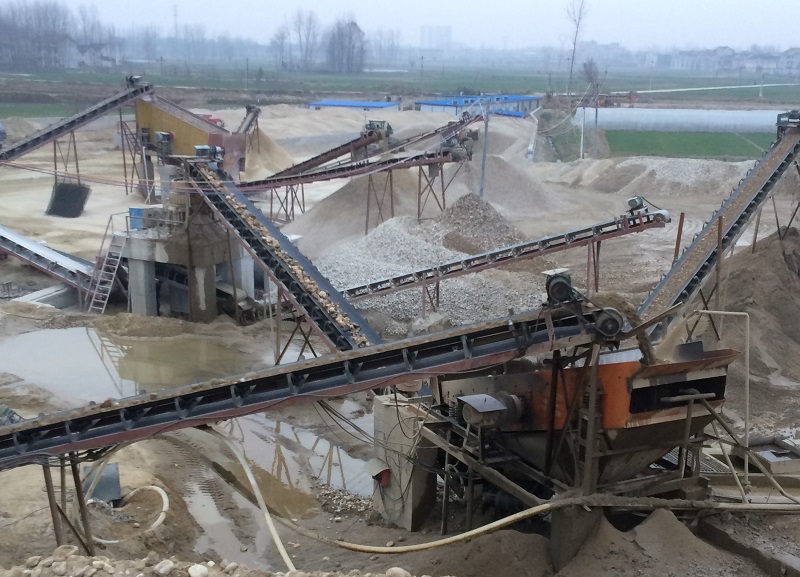 Equipment composition of construction sand production line
1.Crushers
Commonly used crushing equipment are jaw crusher, cone crusher, impact crusher, etc.
Jaw crusher
is used for primary crushing,
cone crusher
and impact crusher are used for medium and fine crushing, cone crusher is often used for crushing raw materials with high hardness, and impact crusher is often used for crushing raw materials with soft hardness.
2. Sand making equipment
The crusher used for fine crushing of construction sand is also called
sand making machine
. The most widely used sand making equipment mainly includes VSI sand making machine,
rod mill
, etc. VSI sand making machine is generally used for the production of large output coarse sand, while rod mill is used for the production of medium output fine sand.
3.Sand washing equipment
Sand washing is a key stage to improve the quality of sand and stone, and an important guarantee for the final quality of construction sand. Through the establishment of
sand washing plant
, the quality of construction sand can be improved by removing soil and impurities. The commonly used
sand washing machines
are
spiral sand washing machine
and
wheel sand washing machine
. If the soil content of raw materials is high, the log washer and rotary scrubber washer can be used to pre wash the raw materials before sand making.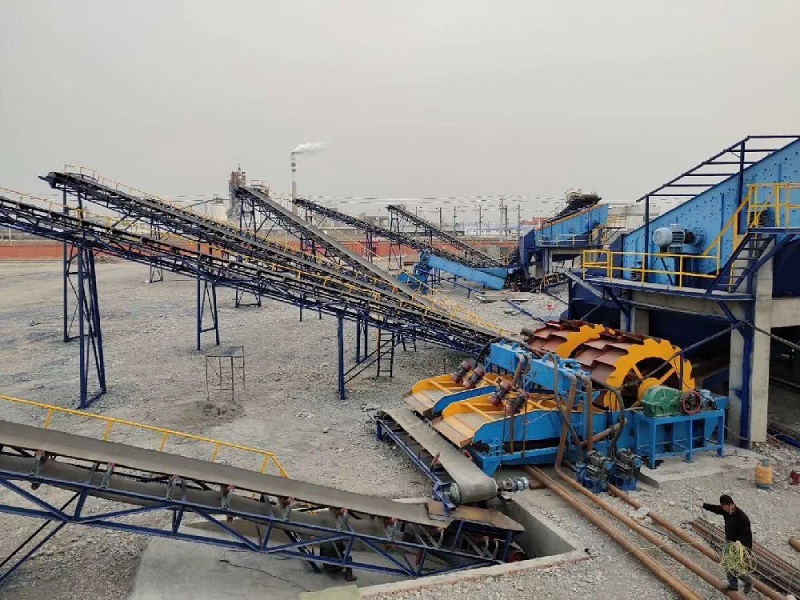 If the fine sand contains a lot of soil, the
attrition scrubber
can be used for strong scrubbing, and then the sand washing equipment can be used for desliming.

Sinonine has full set of construction sand making machines, including crusher, sand making machine, vibrating screen, sand washing machine and related auxiliary equipment, a total of more than 30 kinds for customers to choose.