In order to obtain ultra-white high purity quartz sand, such as
silica sand for artificial quartz slabs
, acid pickling of silica sand is an effective method in
silica sand processing
and
sand washing plant.
According to the fact that silica sand is insoluble in acid, the impurities in silica sand are leached and dissolved by acid pickling process, and then ultra-white and high-purity silica sand is obtained. In order to achieve the best pickling effect, Sinonine develops an efficient enclosed pickling equipment, which can complete the pickling operation in a very short time and ensure the beat pickling effect.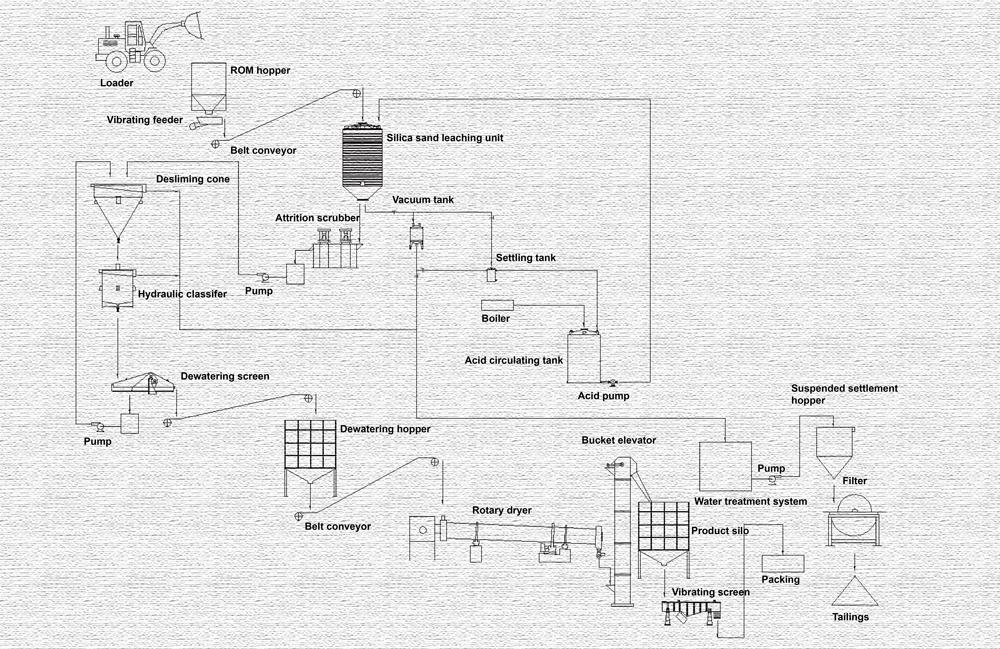 Features
1. Advanced pickling technology and short reaction time;
2. Closed pickling equipment, pollution-free production process;
3.The ultra-white and ultra-pure silica sand products can be obtained;
4. The production line has low energy consumption and no power consumption.
5. The production line operates at room temperature with strong adaptability
The technical process
The prepared silica sand enters the pickling equipment through feeding devices. In the pickling equipment, the silica sand and acid solution are fully mixed. The reaction time is set according to the properties of silica sand, and the impurities are discharged together with the pickling liquid. After reagent removal and dewatering, the final high purity silica sand will be obtained.