Iron removal from silica sand is an important process in silica sand processing and sand washing plant. The iron content in silica sand products directly affects the quality of products, which is an important index to evaluate the quality of quartz sand. Sinonine provides silica sand (dry type or wet type) magnetic separation system, It combines with crushing & grinding process, it uses the high gradient magnetic separator, plate magnetic separator and magnetic drum separator, so High, medium and low intensity magnetic separation shall be carried out on silica sand respectively to effectively remove mechanical iron, coated iron, strong magnetic and weak magnetic iron materials in silica sand.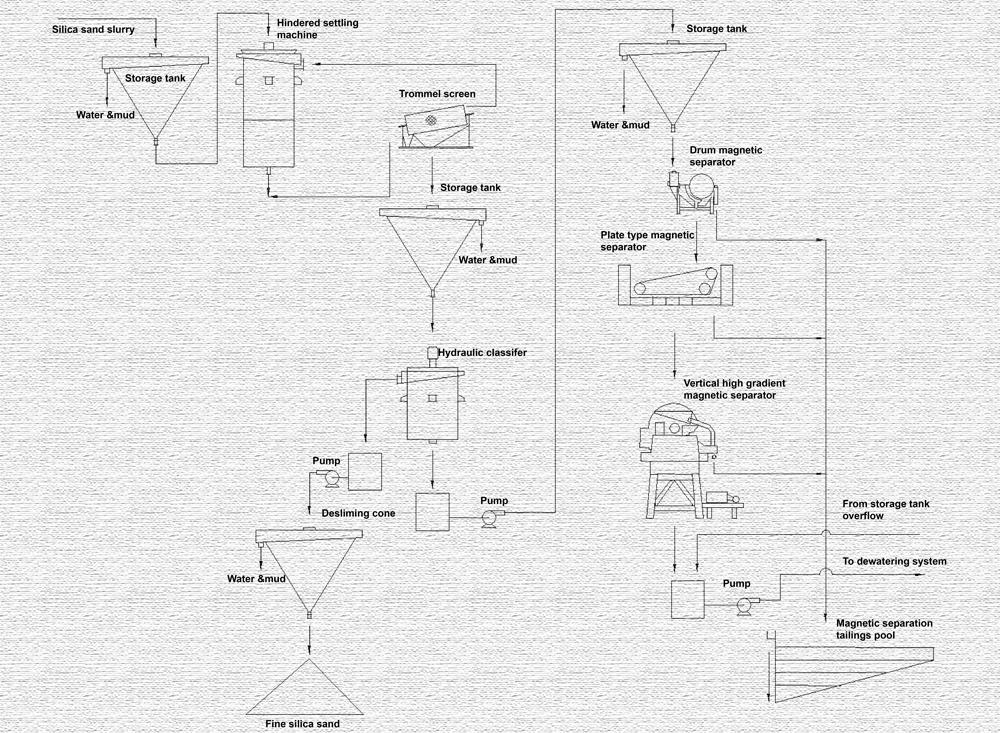 Features of silica sand magnetic separation
1. High, medium and low intensity magnetic separation process are used in combination, with a wide range of iron removal;
2. Appropriate magnetic separation process layout, good iron removal effect;
3. Thoroughly remove iron material, iron content reaches less than 20ppm or lower;
4. The production line has a wide range of applications and can be applied to all kinds of silica sand;
5. Simple process layout and convenient operation.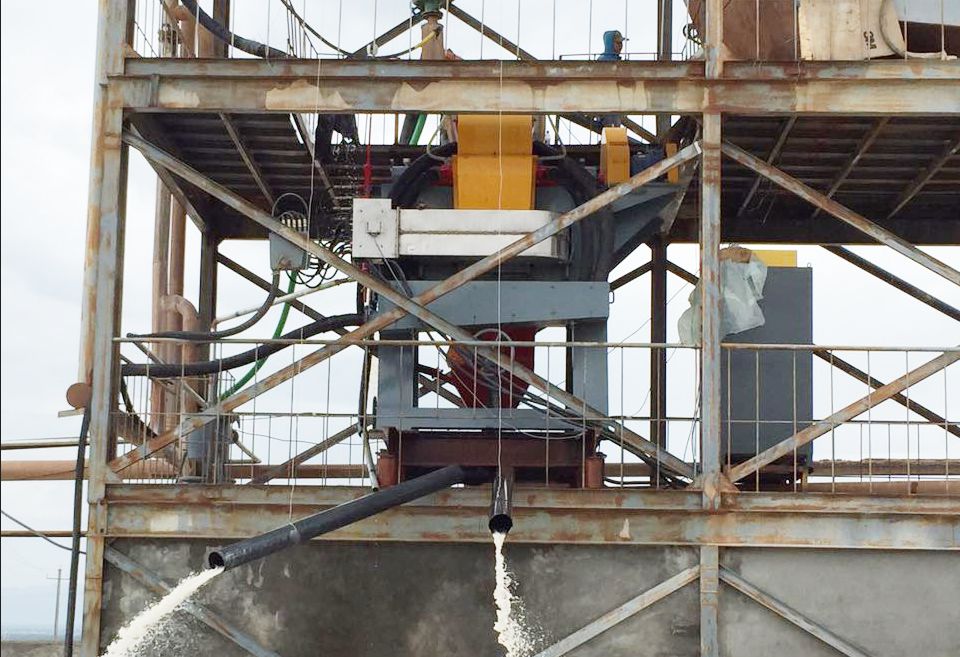 The technical process of silica sand magnetic separation
In wet separation process , the classified silica sand slurry is concentrated to a certain concentration by slurry disliming and storage tank, and then through the drum magnetic separator to remove the strong magnetic iron material, and then enters the plate type magnetic separator with magnetic field strength around 1T to further remove the residual strong magnetic materials and parts of the weak magnetic materials, and then enters the high gradient magnetic separator with the magnetic field intensity of 1.5T - 2T to remove residual weak magnetic iron material. Magnetic separation tailings enter into the tailings settling pond for furthe treatment, and the finished products enter into the finished product pool or into the next step of purification process. In dry separation process, silica sand is first ground to a certain fineness, and a multi-stage dry magnetic separator is used to remove mechanical iron and coated iron in quartz sand.