Silica sand ball mill is a new type of dry ball mill adapted to the production of silicon powder and improved and upgraded based on the traditional ball mill.The whole working process of the ball mill is free of iron pollution and has a large capacity of treatment. The grain size of silicon powder produced is well adjustable and its quality is stable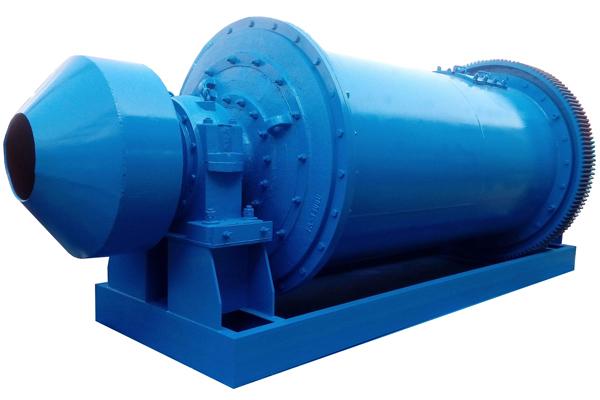 Features and technology advantages of silica sand ball mill
1. The lining board and grinding medium of the ball mill are made of non-metal wear-resistant materials to avoid iron pollution;
2. The ball mill has reasonable structure, less wear and less power consumption;
3. It can be used in combination with air classifier to form an independent grinding system to achieve large-scale production capacity.
Working principle of silica sand ball mill
The raw material is evenly entered into the mill bin by the feeding device through the screw of the feeding hollow shaft. There are ceramic lining board inside the grinding chamber, and steel jade balls of different specifications are inside. The centrifugal force is generated when the shell rotates to bring the medium balsl to a certain height and then they fall down, which impacts and grinds the material.The required powder is discharged through the unloading sheet and the grinding operation is completed.
Specification of silica sand ball mill
| | | | | | | |
| --- | --- | --- | --- | --- | --- | --- |
| Model | Shell rotary speed(r/min) | Max . ball charge(t) | Input size (mm) | Output size (μm) | Capacity (t/h) | Power (kw) |
| SQG900x1800 | 38 | 1.0 | ≤5 | 5-50 | 0.3-0.8 | 22 |
| SQG900x3000 | 37.4 | 2.1 | ≤5 | 5-50 | 0.4-0.9 | 30 |
| SQG1200x2400 | 32 | 2.8 | ≤5 | 5-50 | 0.7-1.2 | 45 |
| SQG1200x4500 | 30 | 3.2 | ≤5 | 5-50 | 0.8-1.5 | 55 |
| SQG1500x4500 | 28.8 | 5.8 | ≤5 | 5-50 | 1.5-2 | 110 |
| SQG1500x5700 | 28.8 | 6.8 | ≤5 | 5-50 | 1.6-2.5 | 130 |
| SQG1500x6400 | 28.8 | 7.3 | ≤5 | 5-50 | 1.6-2.6 | 130 |
| SQG1830x5400 | 24.5 | 8.6 | ≤5 | 5-50 | 2.5-3.5 | 210 |
| SQG1830x6400 | 24.5 | 9.2 | ≤5 | 5-50 | 2.5-3.6 | 210 |
| SQG1830x7000 | 24.5 | 11 | ≤5 | 5-50 | 3-4 | 245 |
| SQG2200x7000 | 21.6 | 16 | ≤5 | 5-50 | 4-5 | 380 |
| SQG2200x9000 | 21.4 | 18 | ≤5 | 5-50 | 4-6 | 475 |
| SQG2400x7000 | 20.4 | 19 | ≤5 | 5-50 | 5-7 | 475 |
| SQG2400x8000 | 20.4 | 22 | ≤5 | 5-50 | 6-8 | 560 |
| SQG2600x8000 | 19.6 | 28 | ≤5 | 5-50 | 8-10 | 630 |
| SQG3000x9000 | 18.3 | 40 | ≤5 | 5-50 | 10-13 | 800 |